08' Foals
"DUQUE DE NATALIA"
 
"DUQUE" was born January 28th and he was born a BIG boy! He's got excellent conformation, nice and correct. He's very well put together with a beautiful typey head. He's going to be a nice looking colt. Duque is technically a purebred but due to problems with his mothers paperwork, he is only registered as 3/4ths in the IALHA. He is out of our imported grey Andalusian mare Annette and our stallion Chago, who is an own son of the famous TEODORO. You can't go wrong with this guy. He's going to make a great all around prospect!
 
pictured at 2 months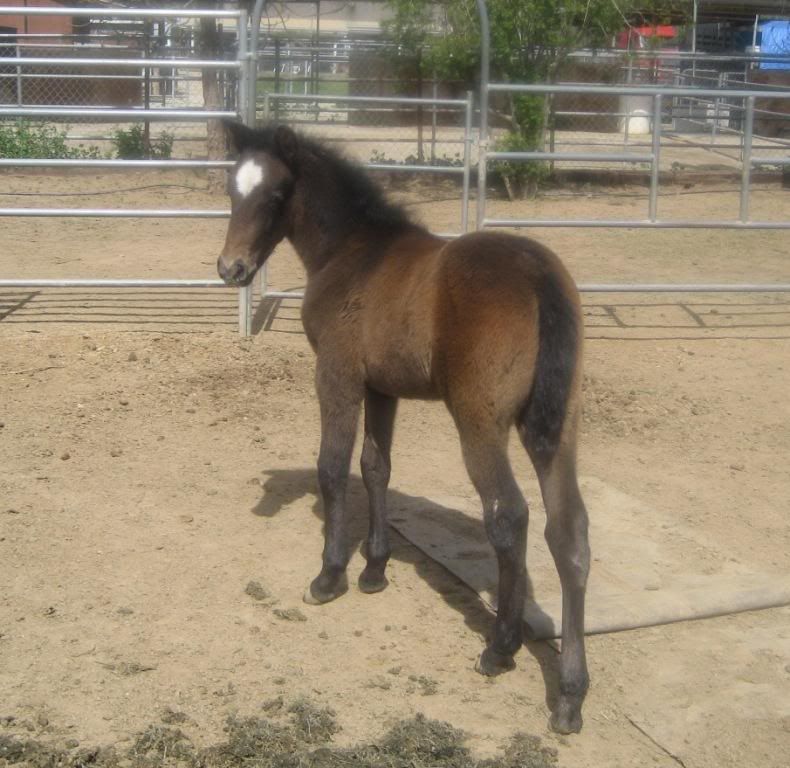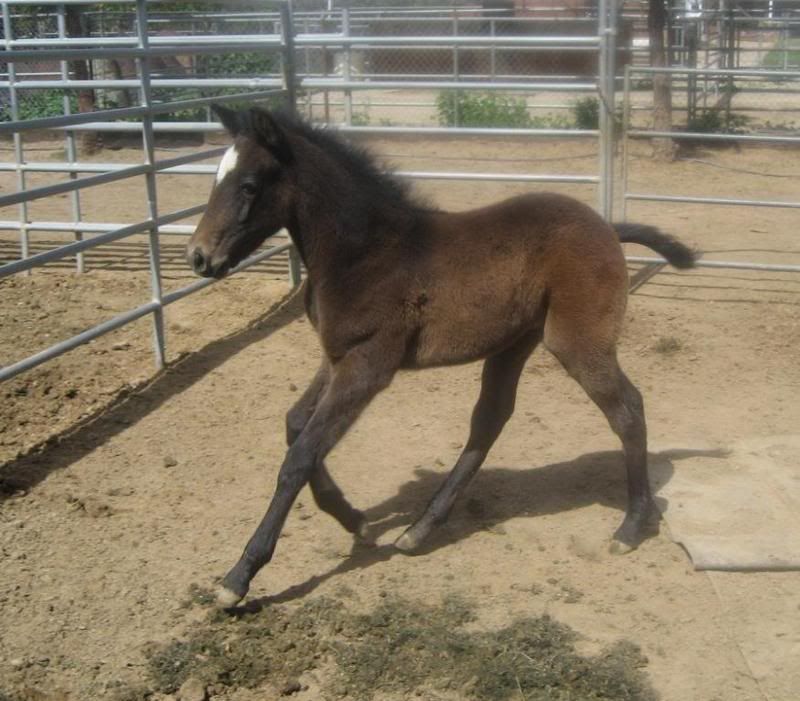 Pictured at 4 months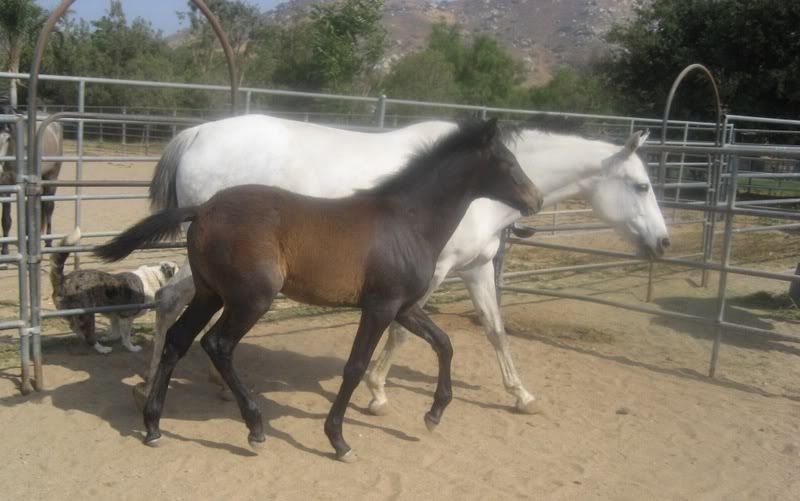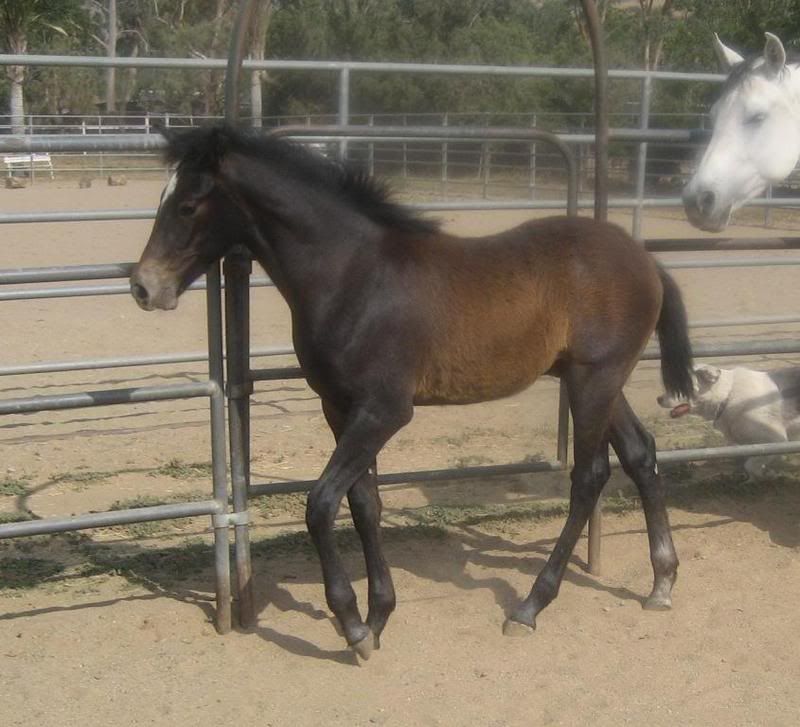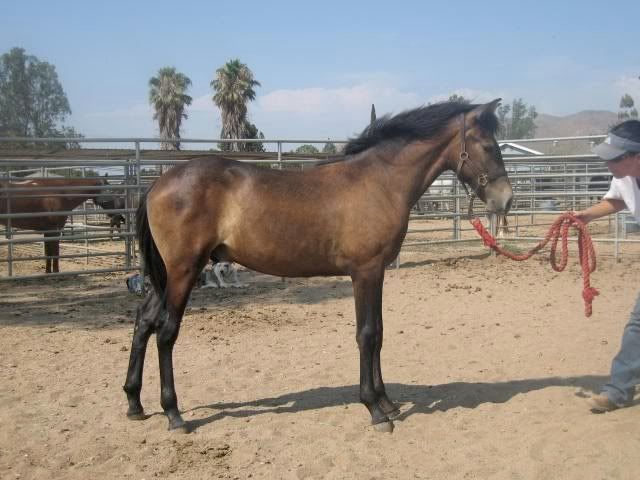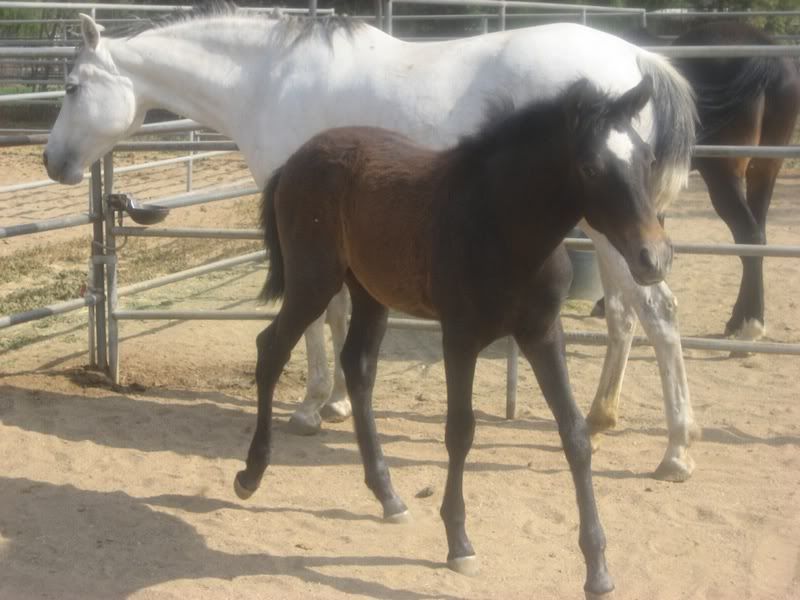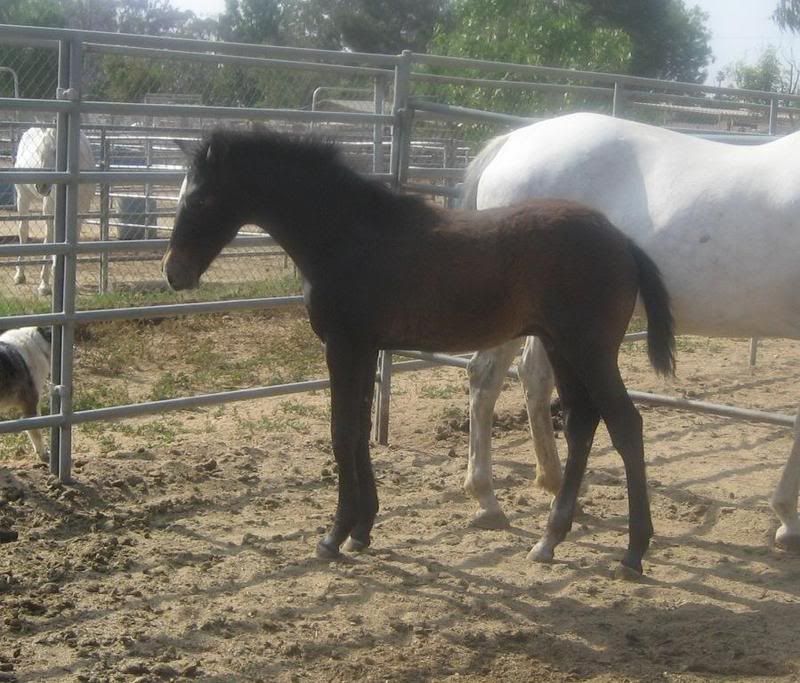 ***SOLD!!! CONGRATULATIONS to Eddie from Arizona on his purchase of a fine colt***
UPDATED PHOTO OF DUQUE: 2-10-2010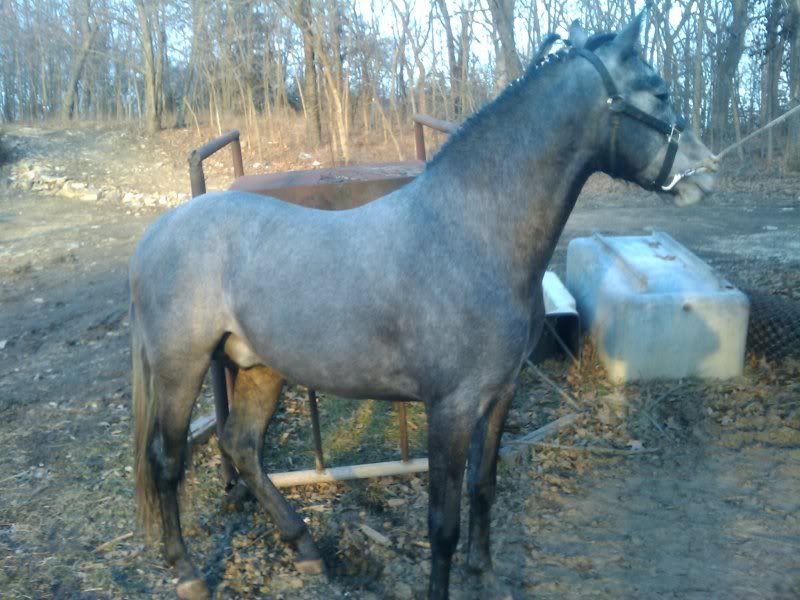 C.J. was born May 23rd and he is a big beautiful boy! There are no white hairs on this guy so he will stay the golden color that he is. His mother is a 7 year old dapple palomino quarter horse mare with fantastic bloodlines: Doc O'Lena, Sir Quincy Dan, and Sugar Bars. He is out of our andalusian stallion Chago. He's got the best of both sides. This guy is built like a tank with fantastic conformation. He loves attention and will follow you around everywhere. You can already tell he's going to be quite the athlete. He's a beautiful mover, extremely light on his feet. He's super quiet and easy to work with. You can't go wrong with this guy... he's picture perfect!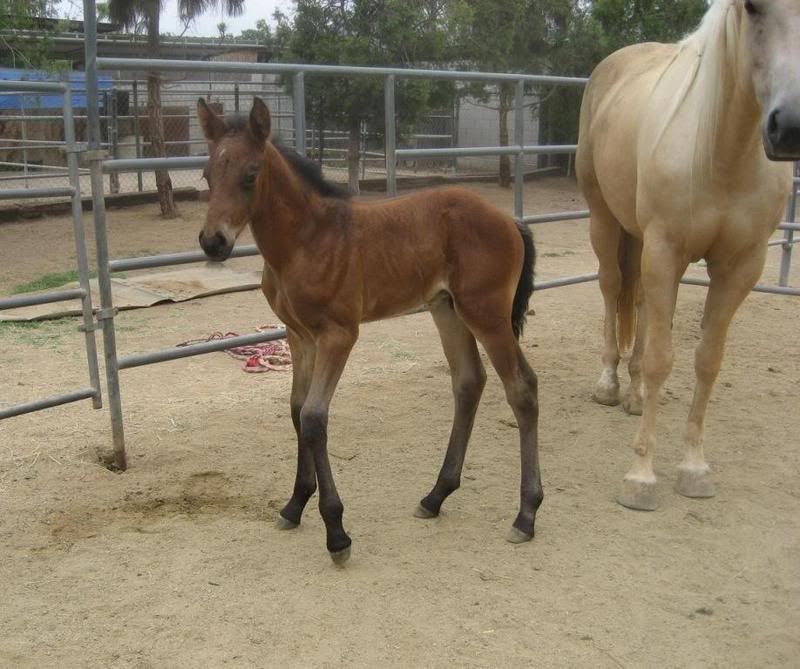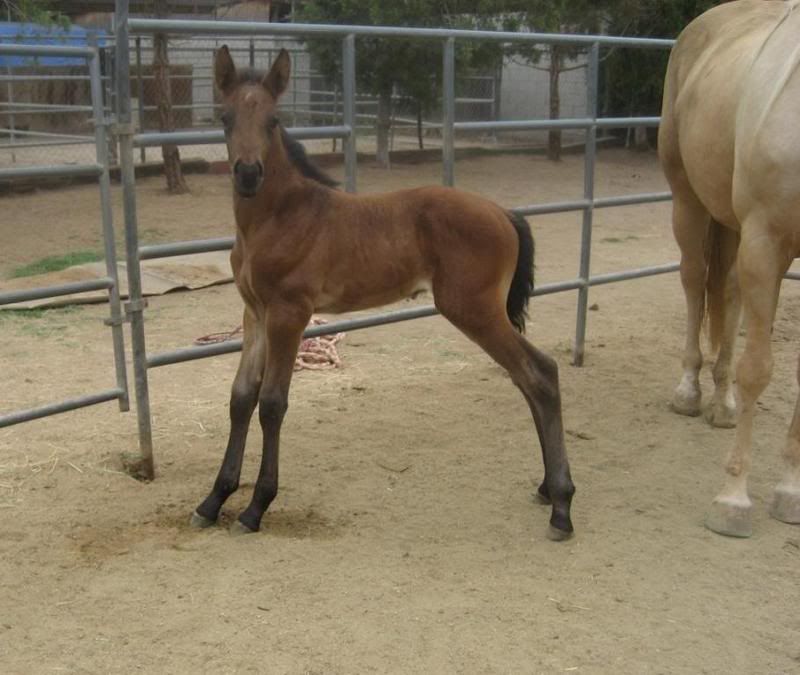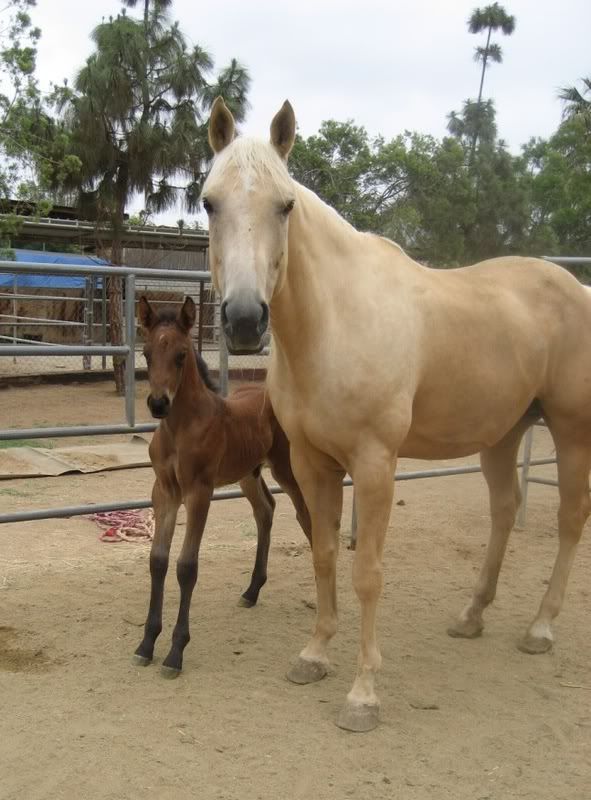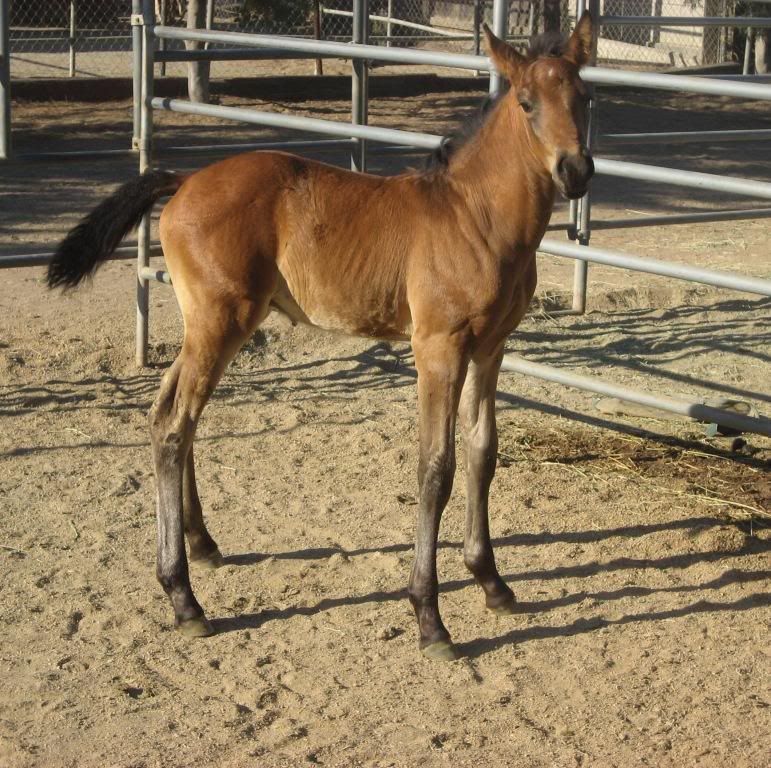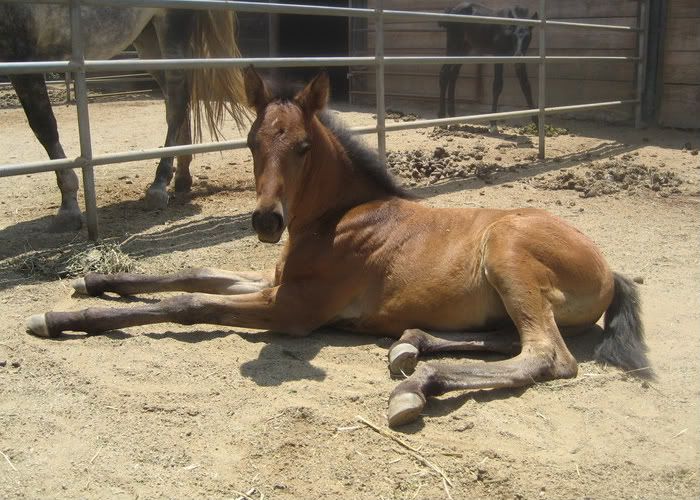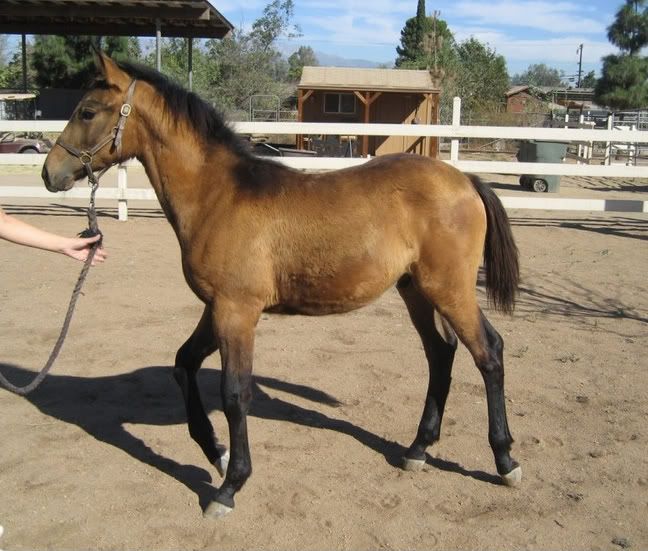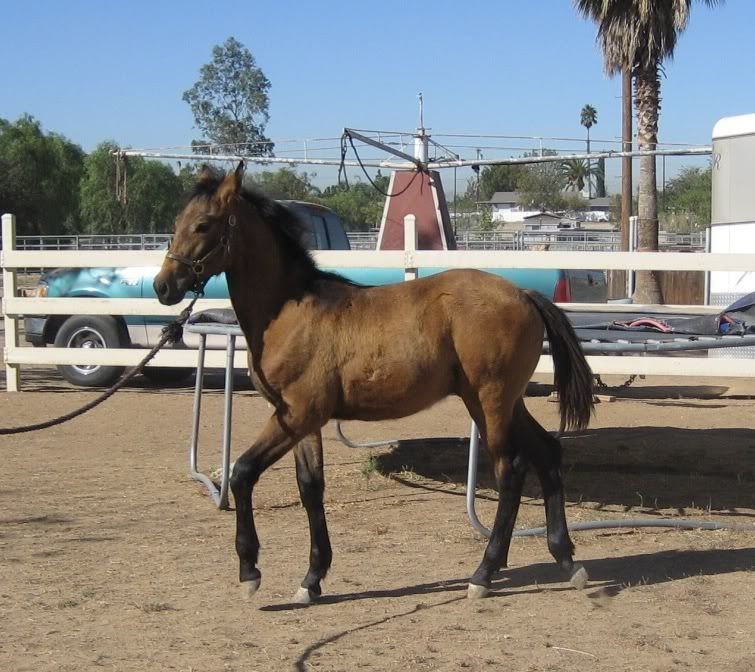 Check out this video link of this fancy

colt

www.youtube.com/watch
***SOLD!!! CONGRATULATIONS TO GEORGE OF SAN BERNARDINO FOR THE PURCHASE OF THIS FINE COLT!!***
"PERLA NEGRA DE NATALIA"
PEARL is a 3/4 andalusian filly that was born June 15th from one of our leading azteca mares Estrella. She was born jet black and we we're hoping she stayed that way but she is slowly greying out. She's a total sweetie who already loves attention. She's got long legs and she already moves like a purebred andalusian. This little... I mean big filly is going to make a fancy all around prospect. She's one of thee nicest fillies I've seen. She is soooo gentle and easy to be around. She's already been ponied around the streets. She's also been trailered to a horse show where she spent all day because her mom was competeing. She was the center of attention all day. Everybody loved on her and she loved it! This is one spoiled little girl. She was sooo exhausted  at the end of the day, she just passed out in my arms. (pictured below) ** UPDATE.... Pearl is now 3 years old and stands at 16hds. She is being started under saddle and coming along really nicely! She is going to make someone a nice all around horse. I feel she would make an awesome dressage prospect. I'd love to see her go somewhere where she'll be used to her full potential. She is being offered for sale for $5000 to a good home only!**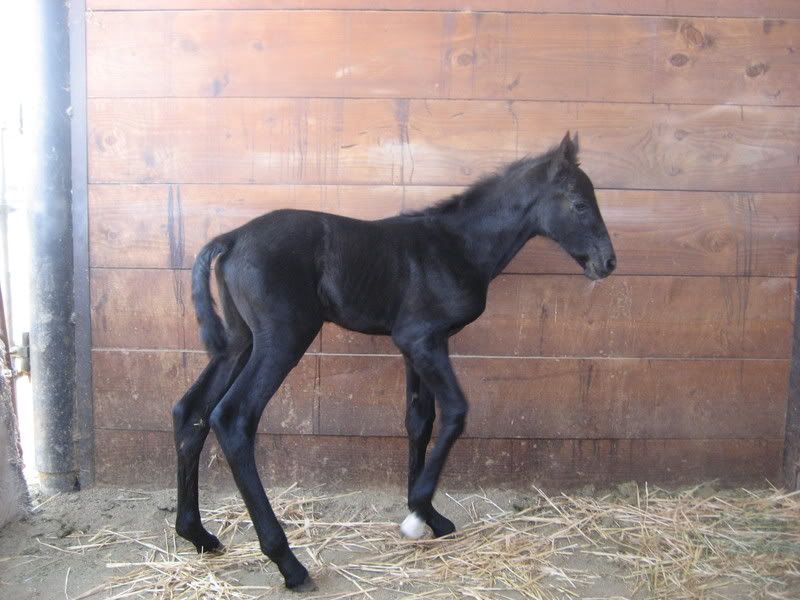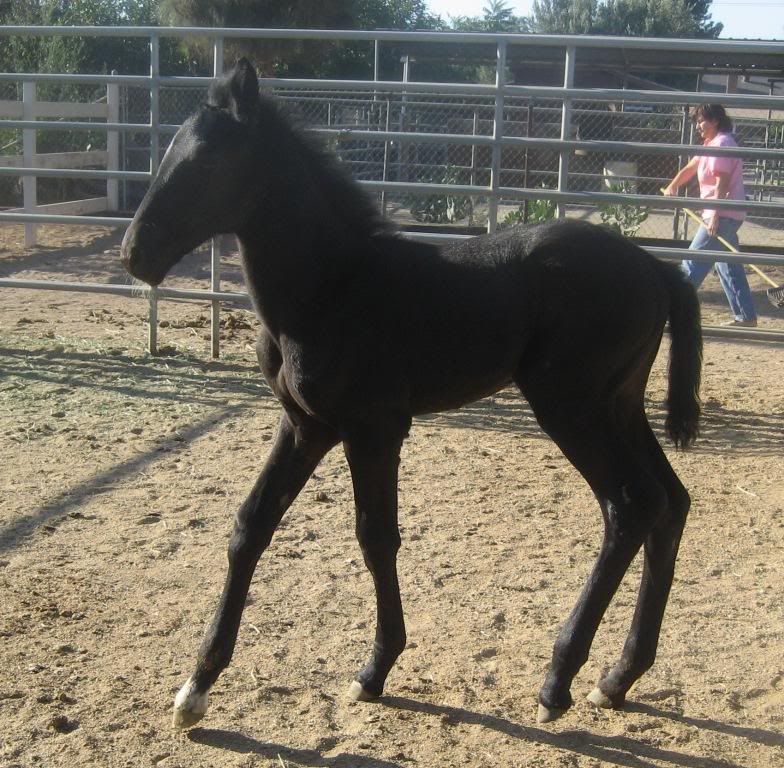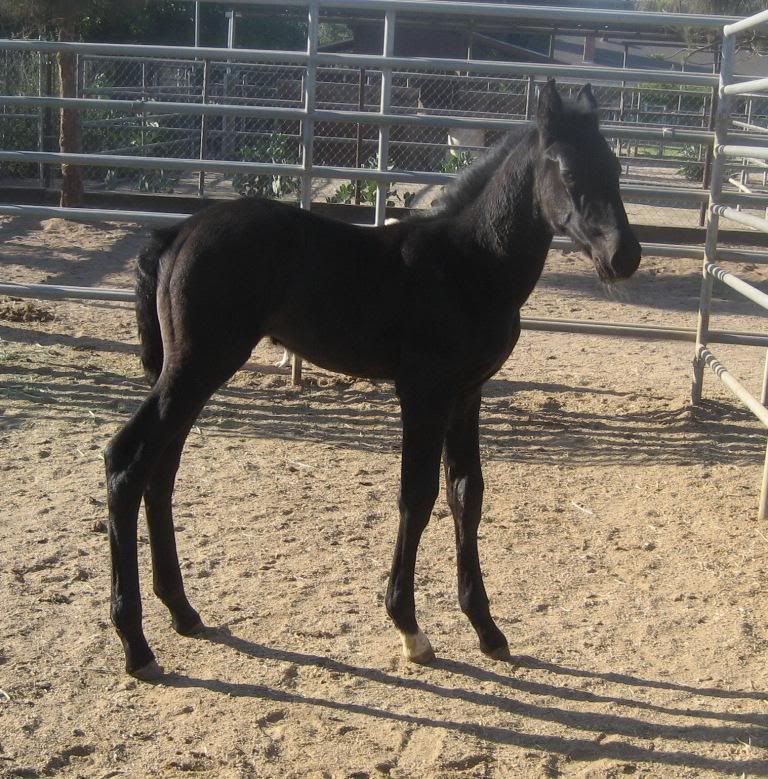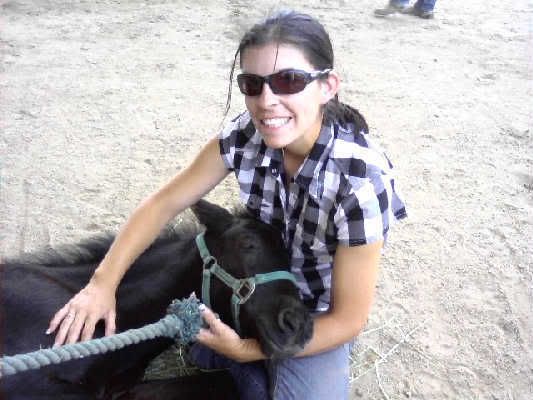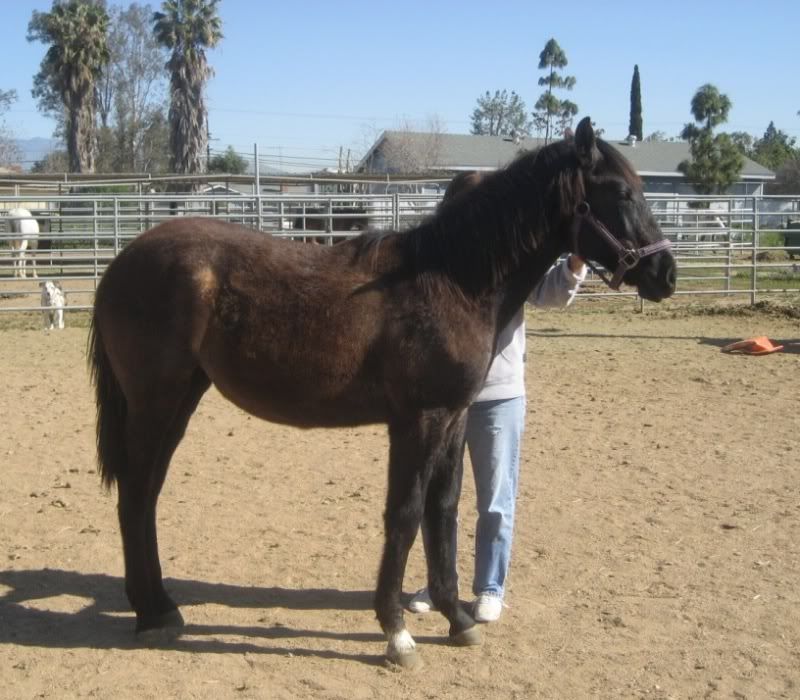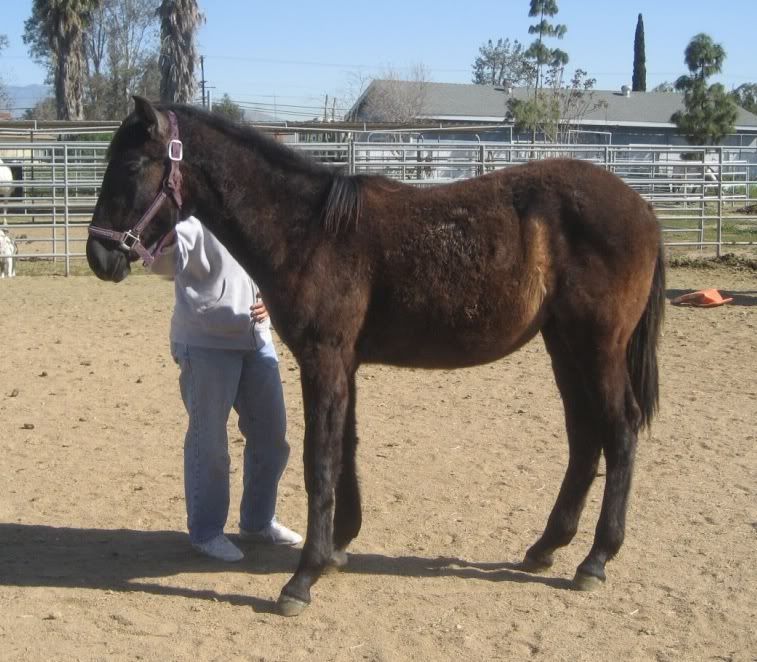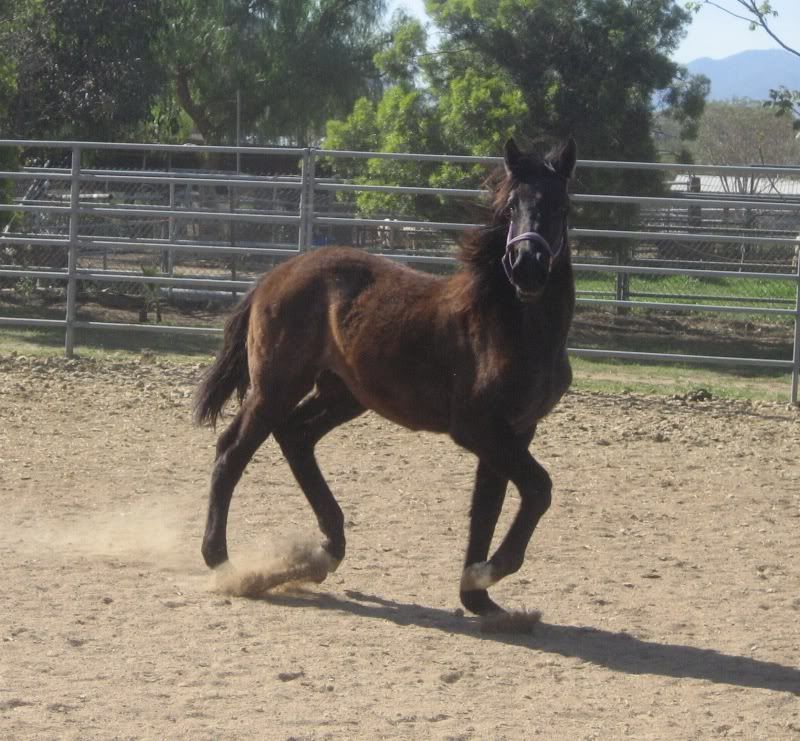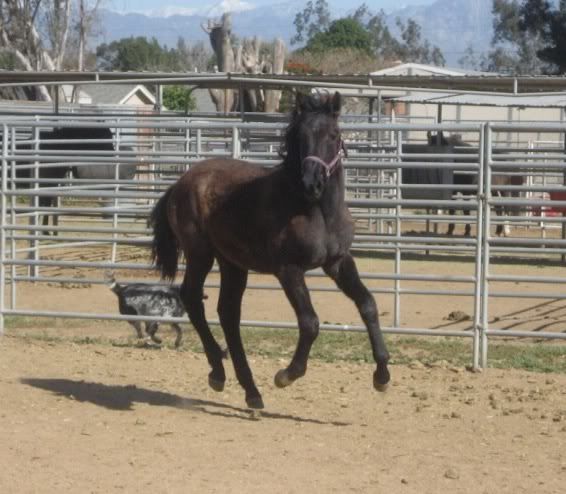 Pictured at 1.5 years (February 2010) She's already 15.2hds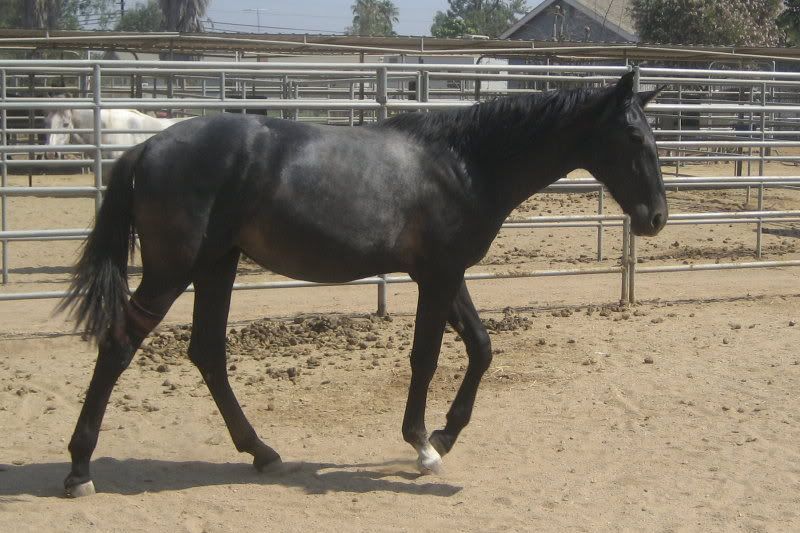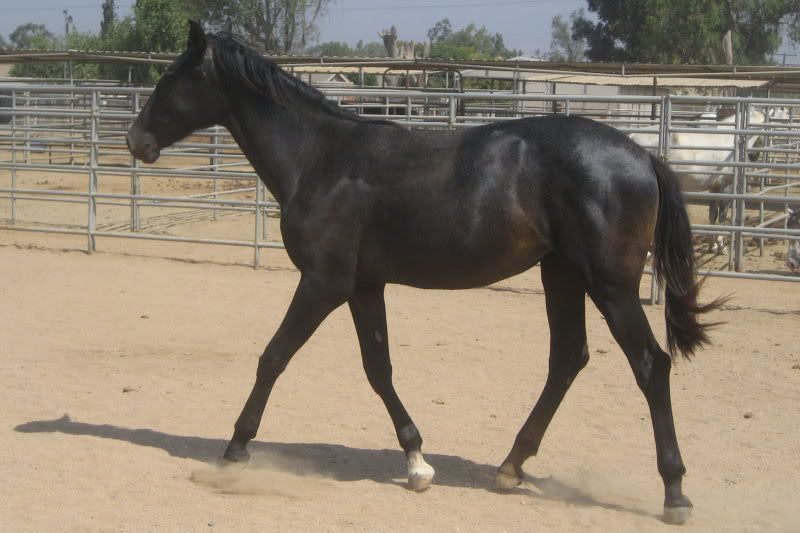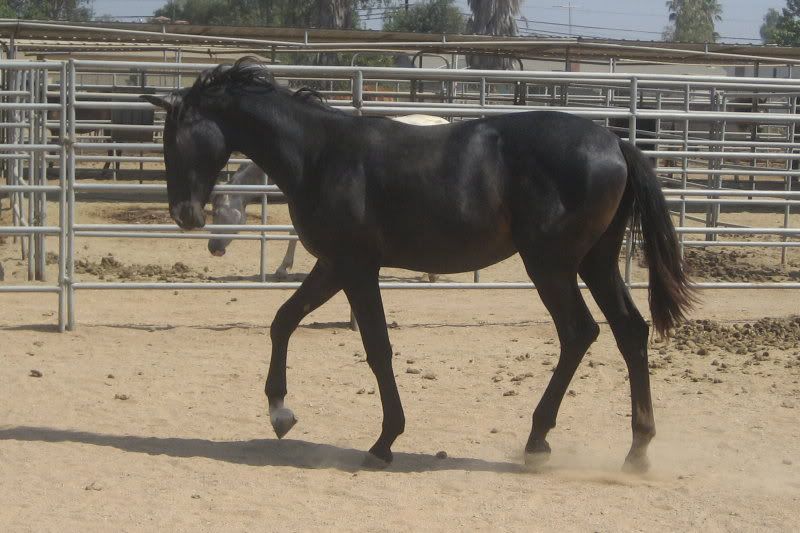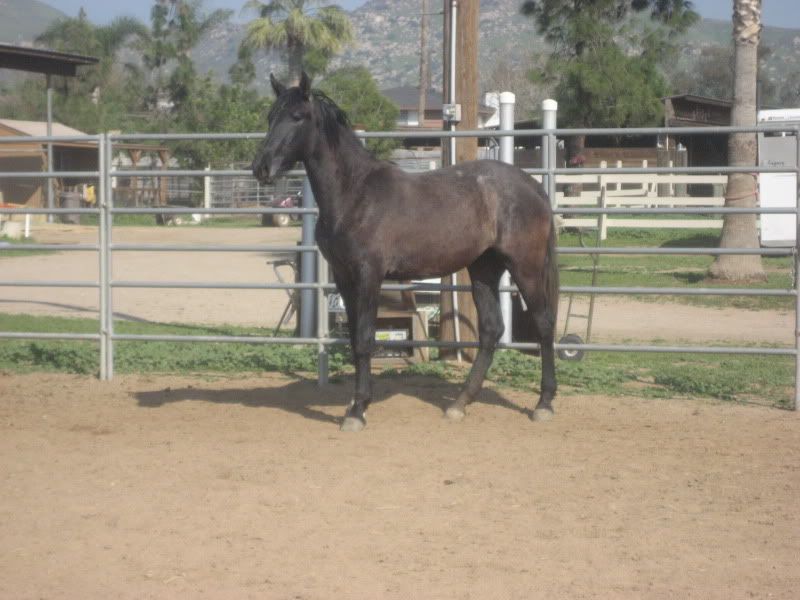 Pictured at 2.5 years (January 2011)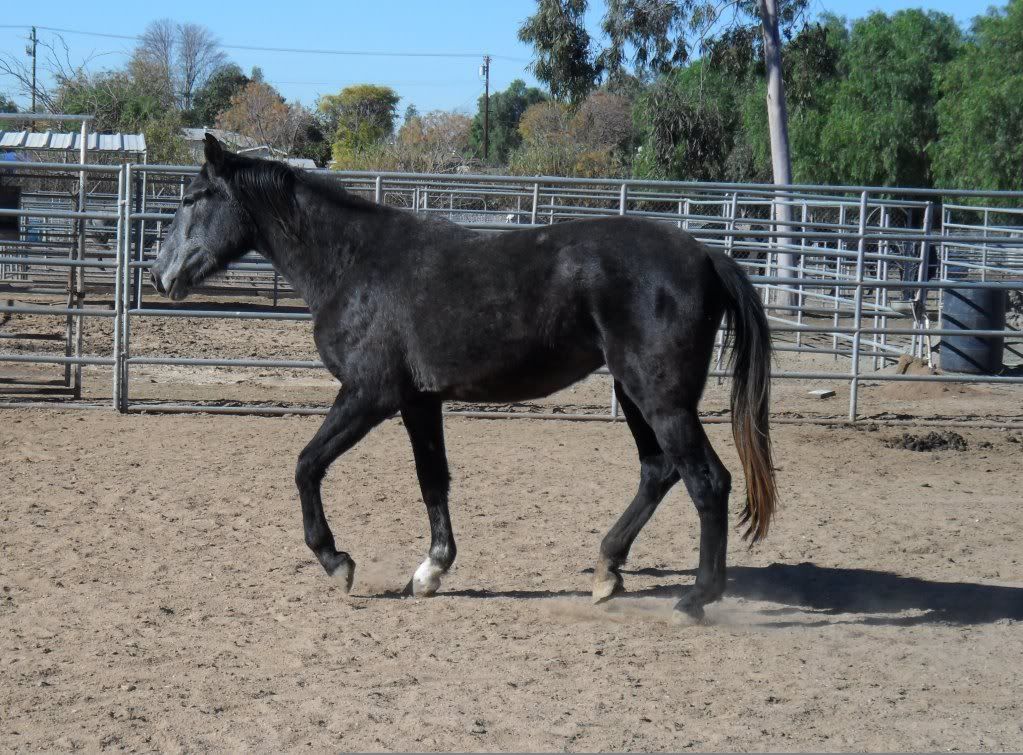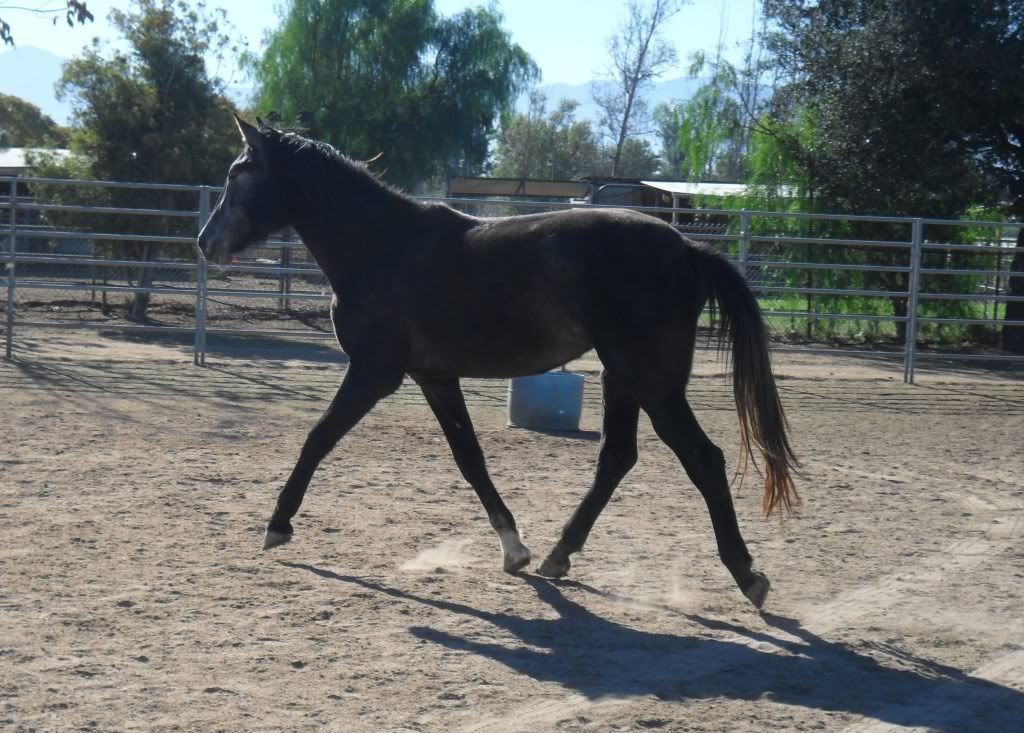 Pictured at 3 years old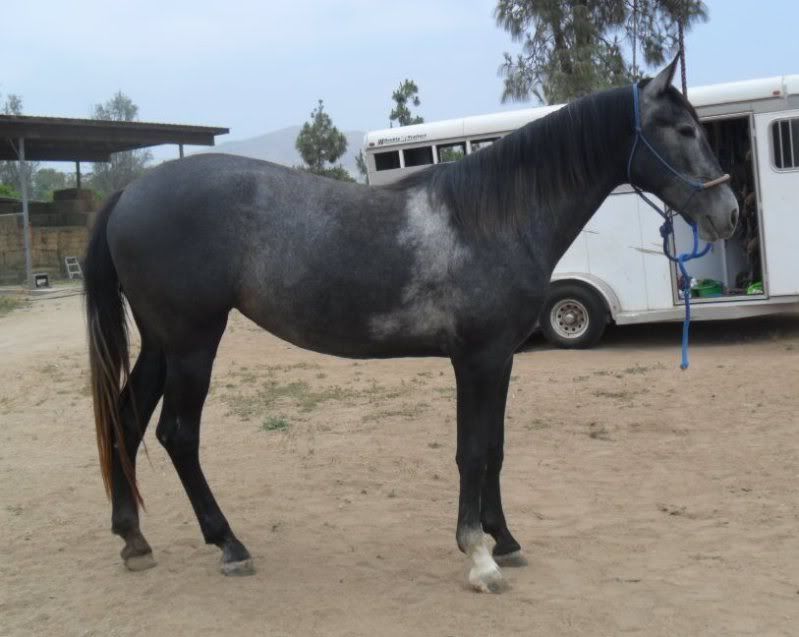 CHECK OUT THIS VIDEO CLIP OF PEARL UNDER SADDLE
www.youtube.com/watch 

PEARL IS SOLD!!!! CONGRATS TO JUAN OF RIVERSIDE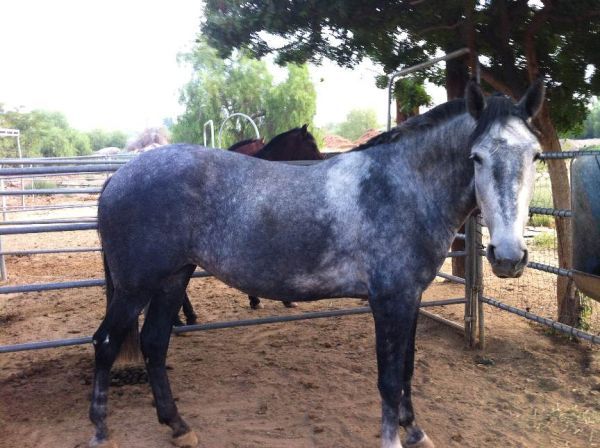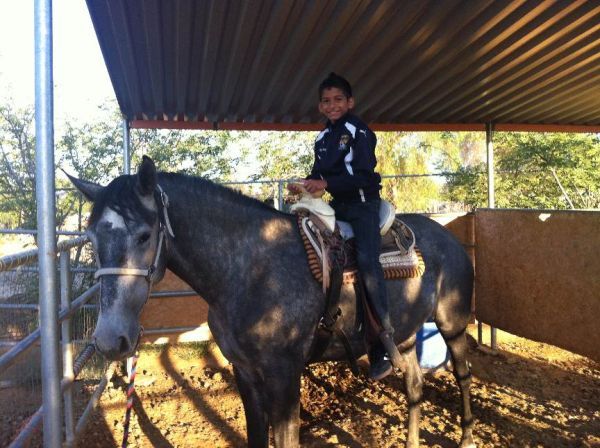 "GLORIA DE NATALIA"
GLORI is a beautiful 3/4ths bay andalusian filly who will not grey and who looks like a purebred. She is out of our Azteca mare Reyna and our andalusian stallion Chago. She's got the classic look of an andalusian. She's got a beautiful little babydoll head and nice correct legs. She's very elegant and moves with a lot of animation. She's got fantastic bloodlines and is a granddaughter of Teodoro. This little girl is going to be quite the showhorse. This is going to be one NICE filly.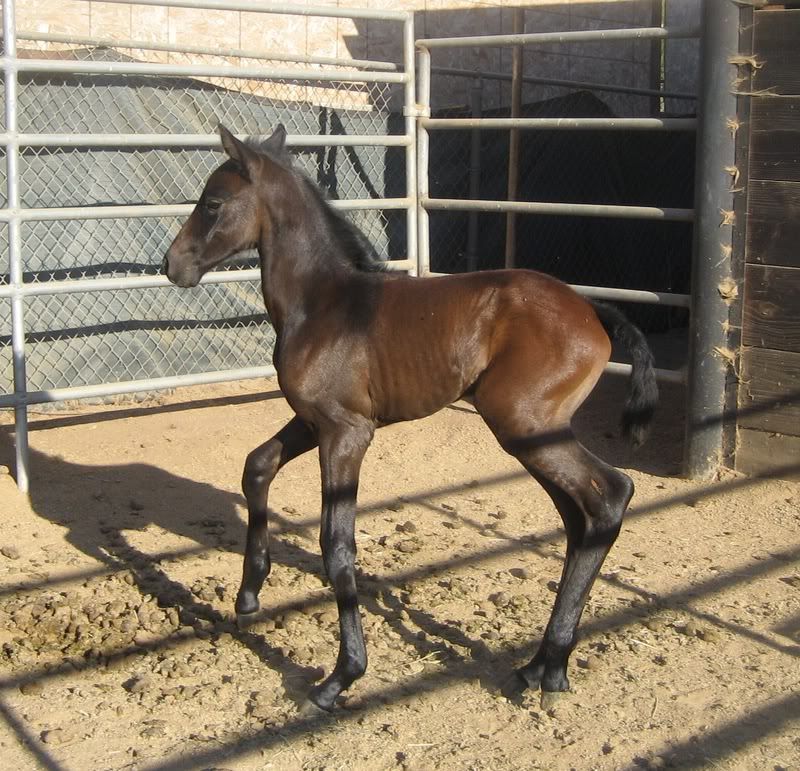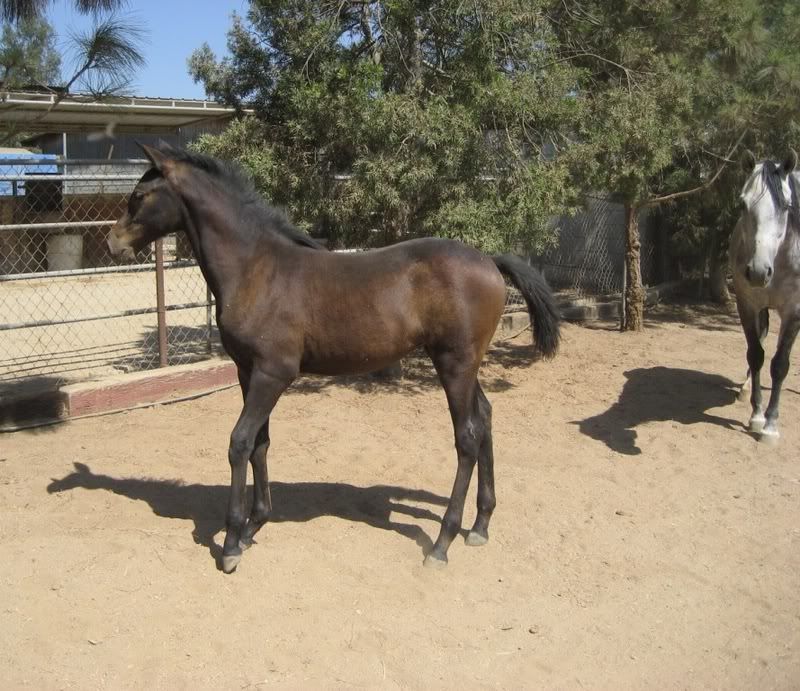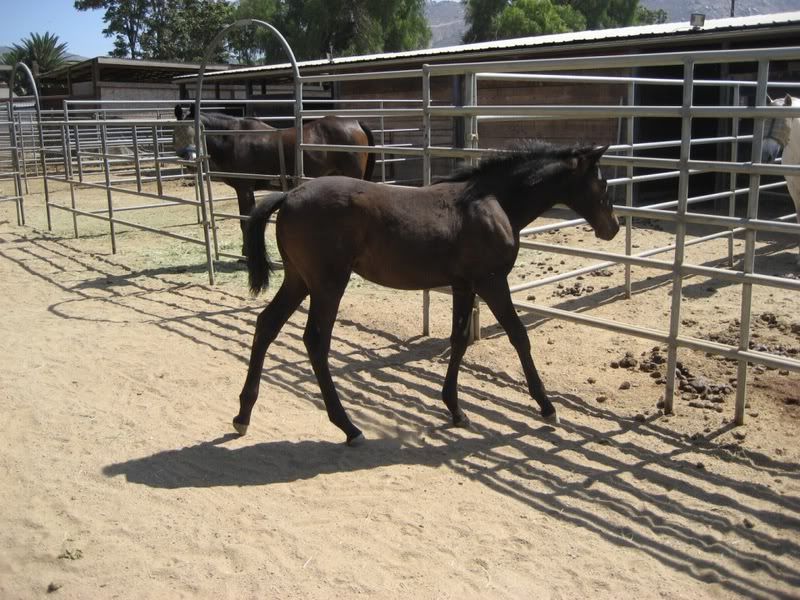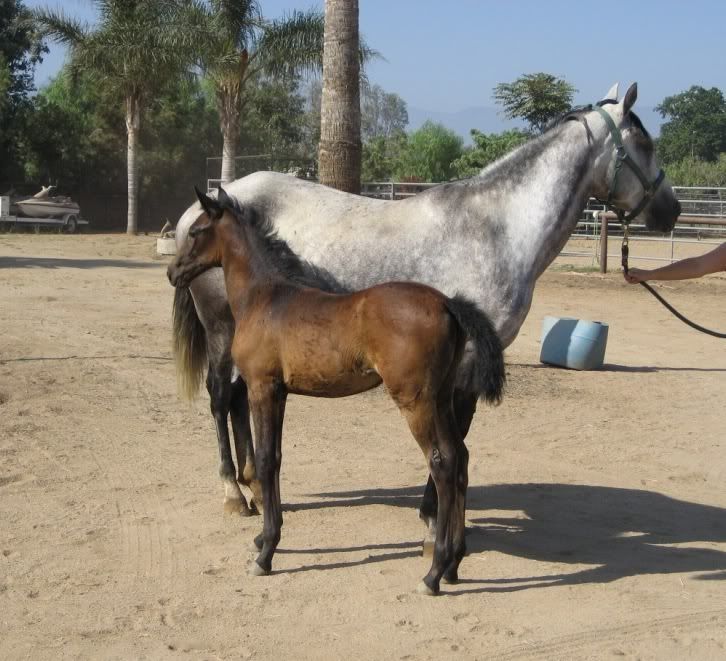 Pictured at ten months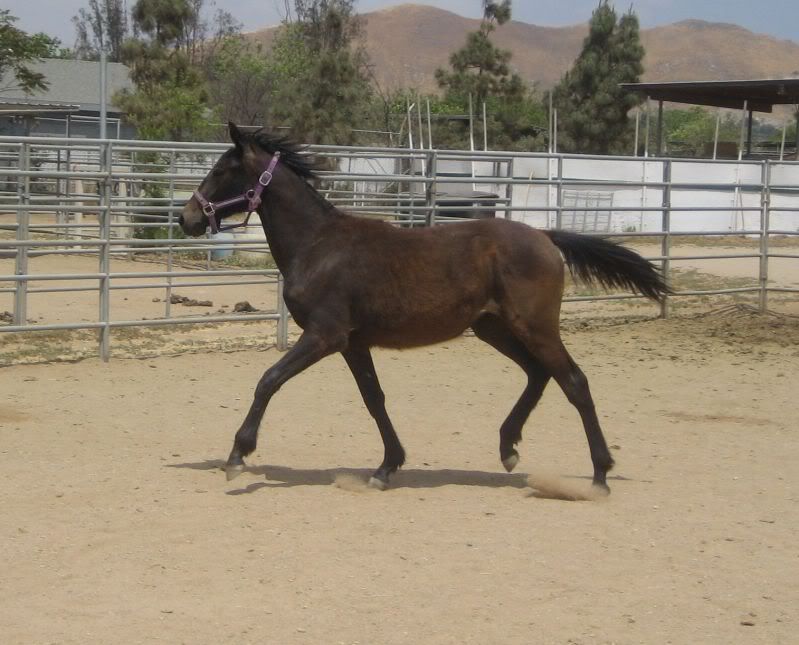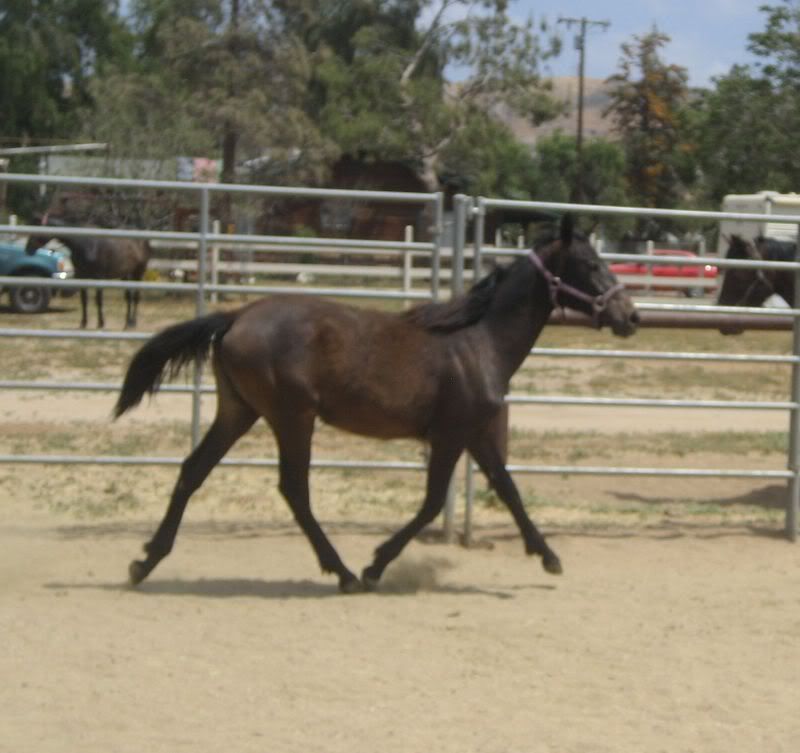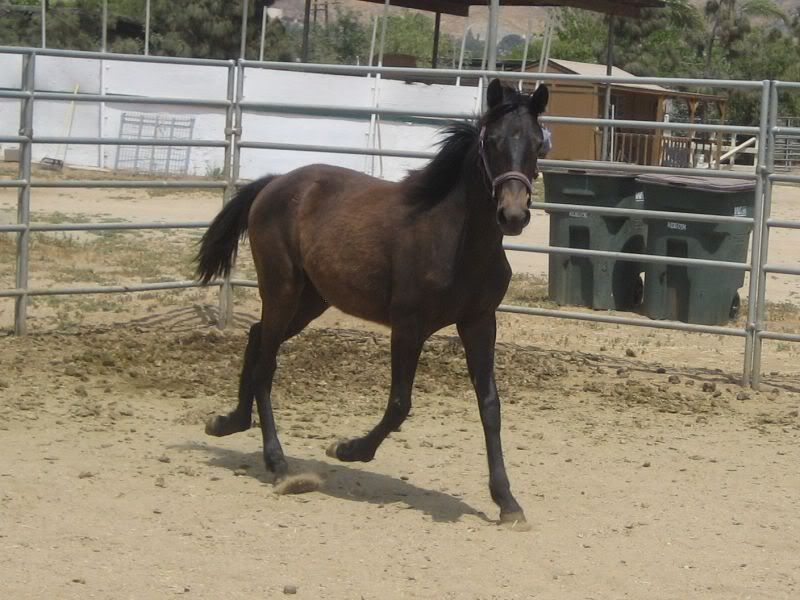 *WE ENDED UP TRADING THIS FINE FILLY FOR A PREGNANT HALF FRIESIAN MARE. *
Updated Picture of GLORY at 2 years old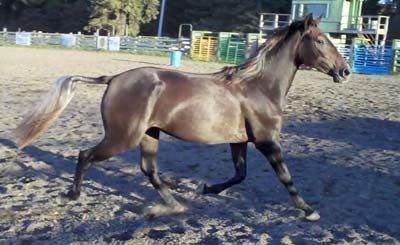 "CHIQUITA DE NATALIA"

"CHIQUI" as we call her was born March 08' out of a black andalusian stallion Zabat, and our black breeding stock paint mare Tippy.  We're not sure if she's going to be black, but she's dark and beautiful! This little girl has been handled constantly since she was born. She is super cute and will follow you around everywhere. We are in the process of getting her registered with the IALHA, but her father is registered with an outside registry, so it's taking a little longer than expected. Either way this little girl is going to make a great all around prospect!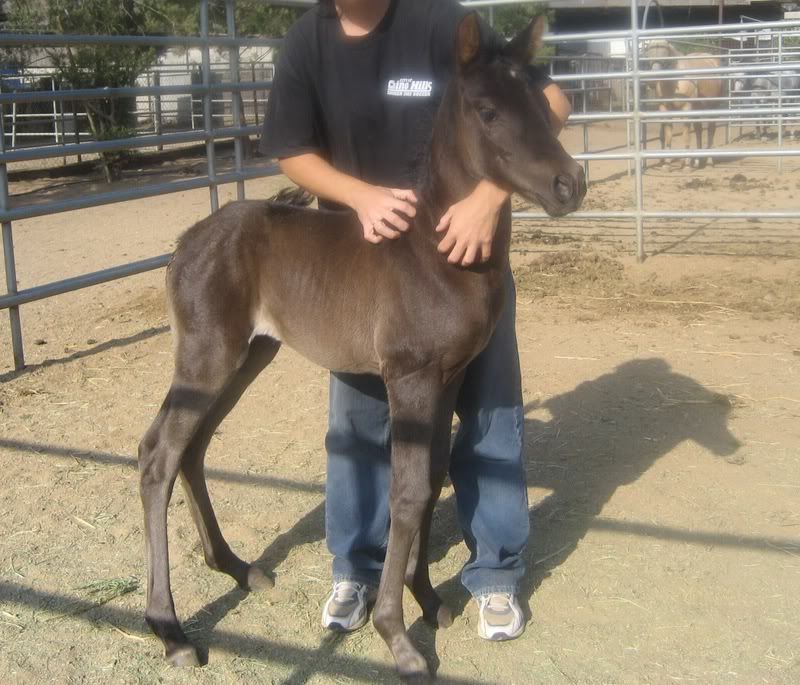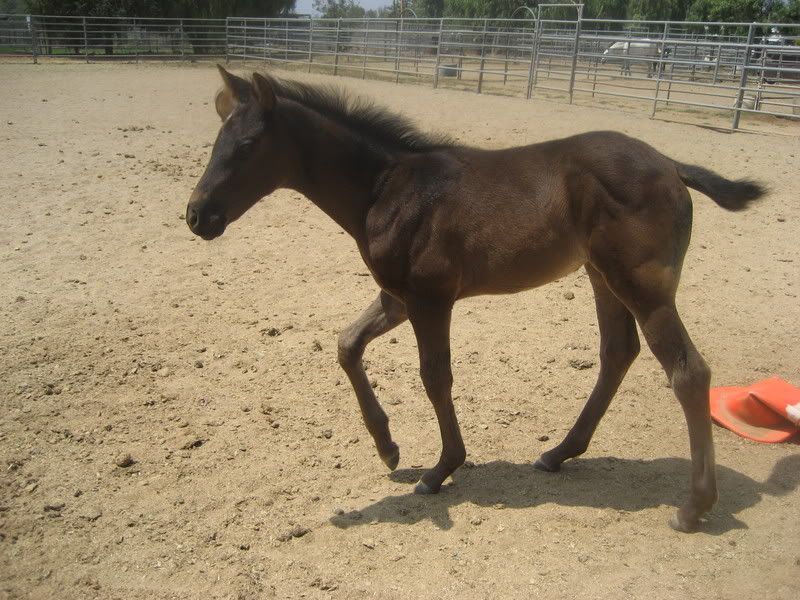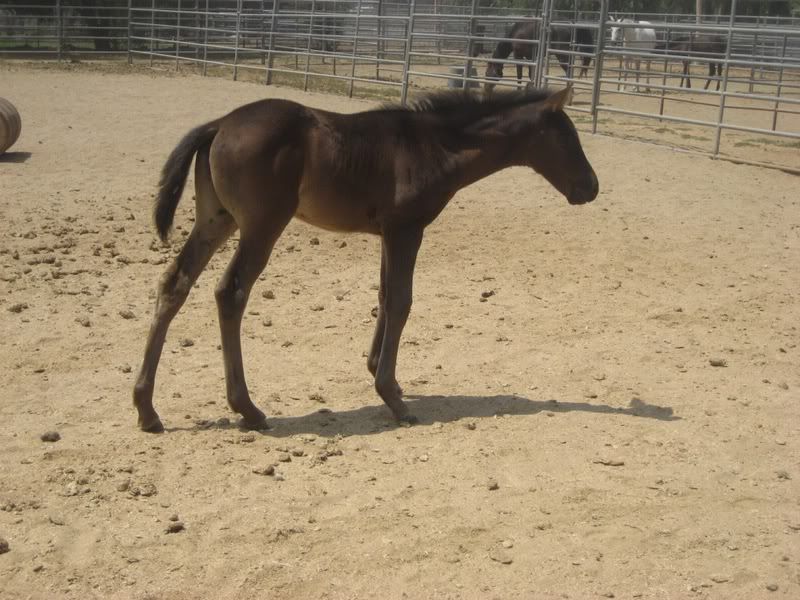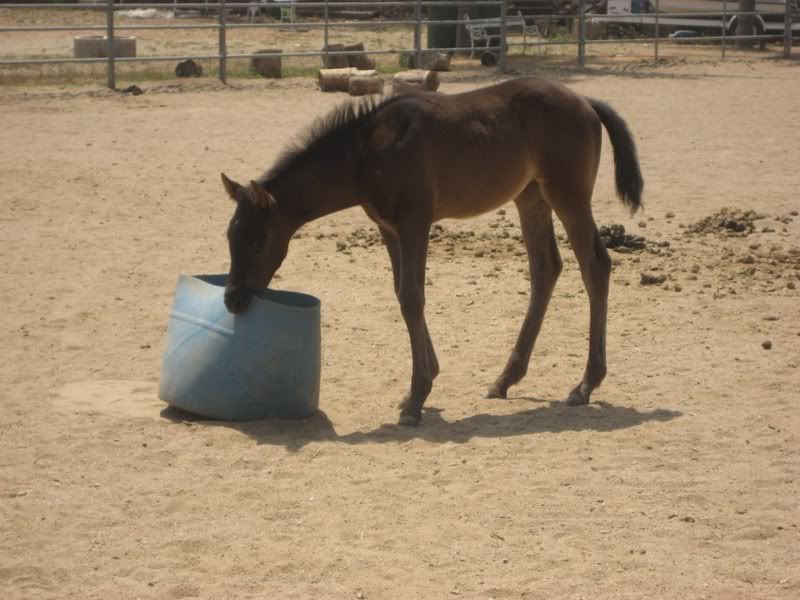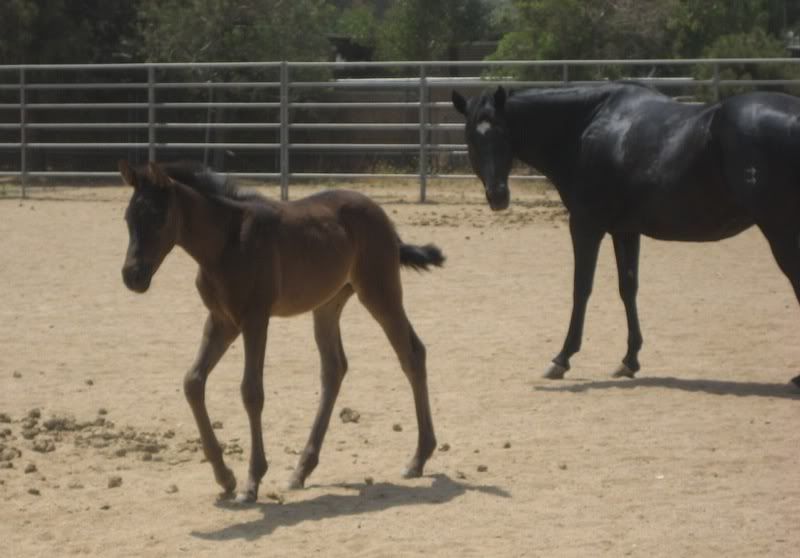 *** SOLD!!! CONGRATULATIONS TO GEORGE OF SAN BERNARDINO ON HIS PURCHASE OF THIS FANCY FILLY***