2009 FOALS
"MILAGROSA DE NATALIA"
 
"Milly" is our newest member of 2009. She was born February 10th out of our baby Andalusian stallion
Milagro
, whom we sold last year. Her mother is our half Andalusian/Paso Fino mare
Izzy
. This is one CUTE CUTE baby! She is absolutely adorable and extremely friendly. This little one already has an incredibly stocky build and nice straight and correct legs. She is a flashy mover and super light on her feet, and boy can she run all day long! She is sooo nice that we have decided she is not for sale. She is the easiest foal I've ever had to work with. She'll stand tied all day long, she loves to be brushed, she loves to go out on trail following behind the other horses, she even likes to hop in the trailer. There isn't anything this filly won't do. She's definitely worth holding onto!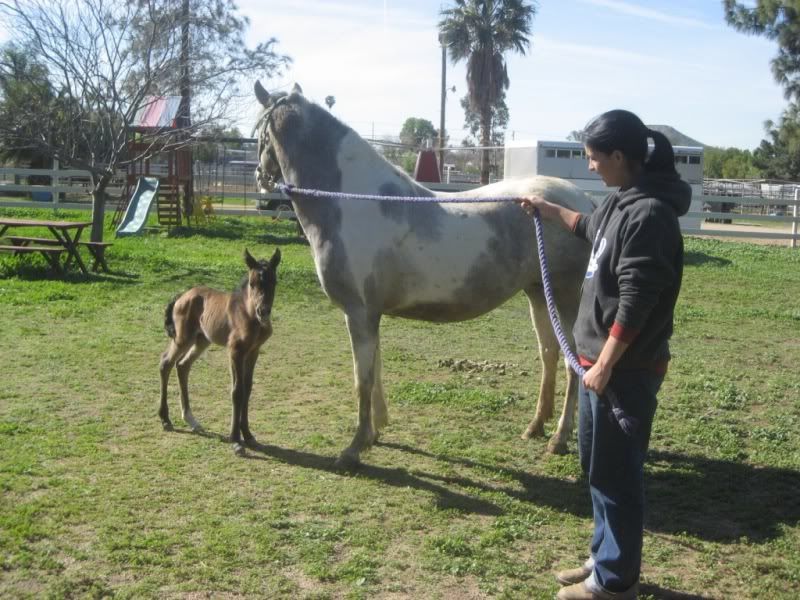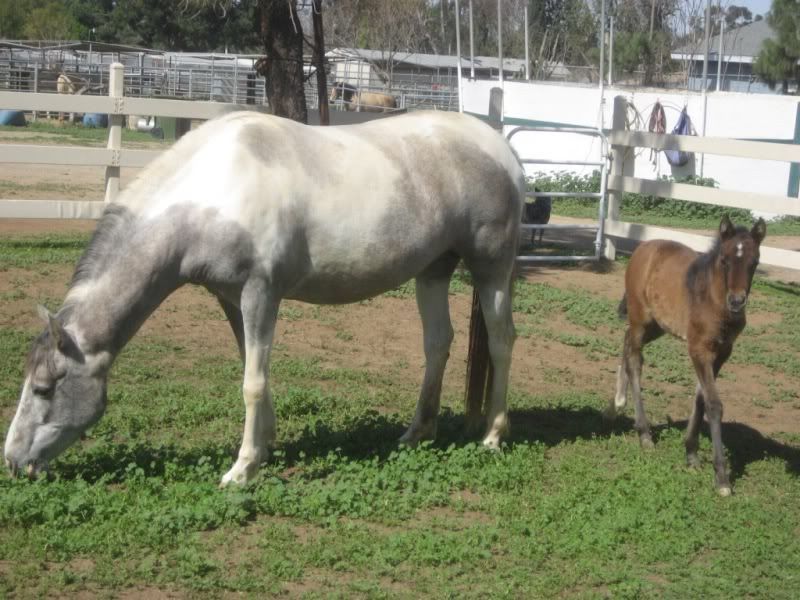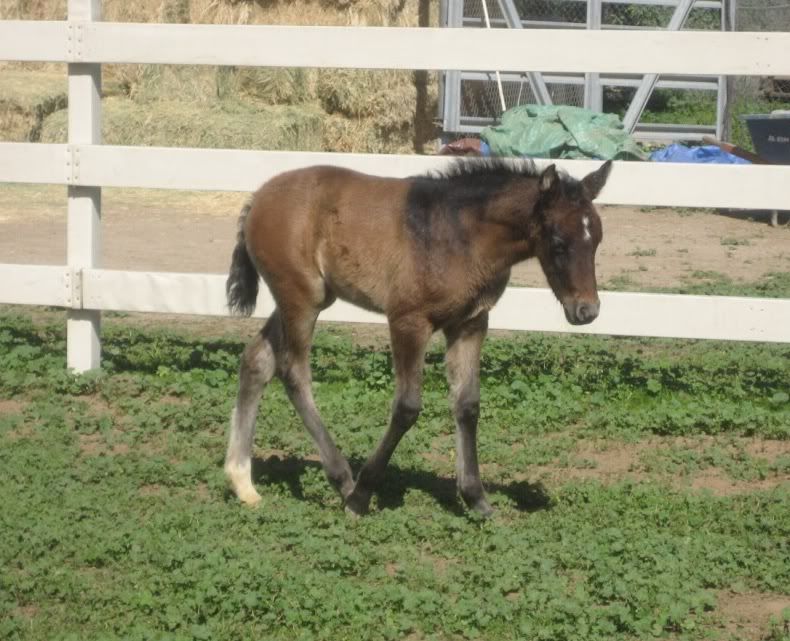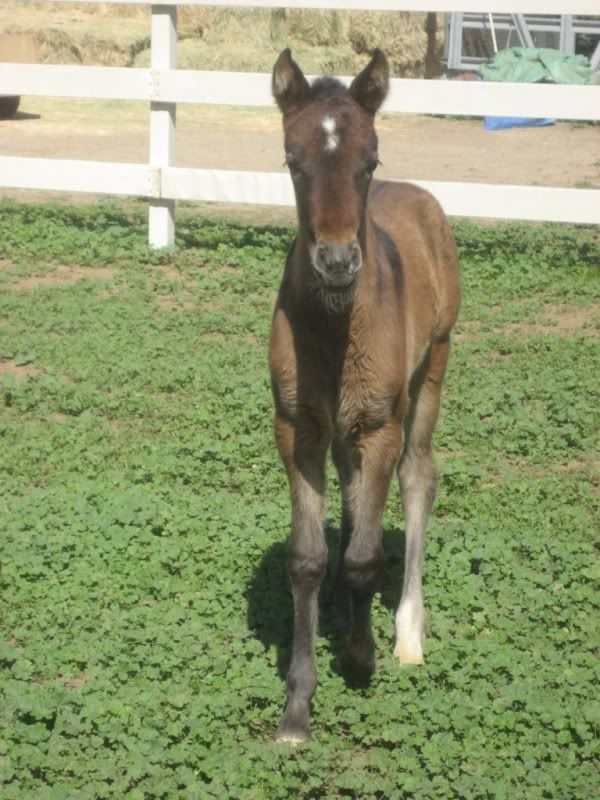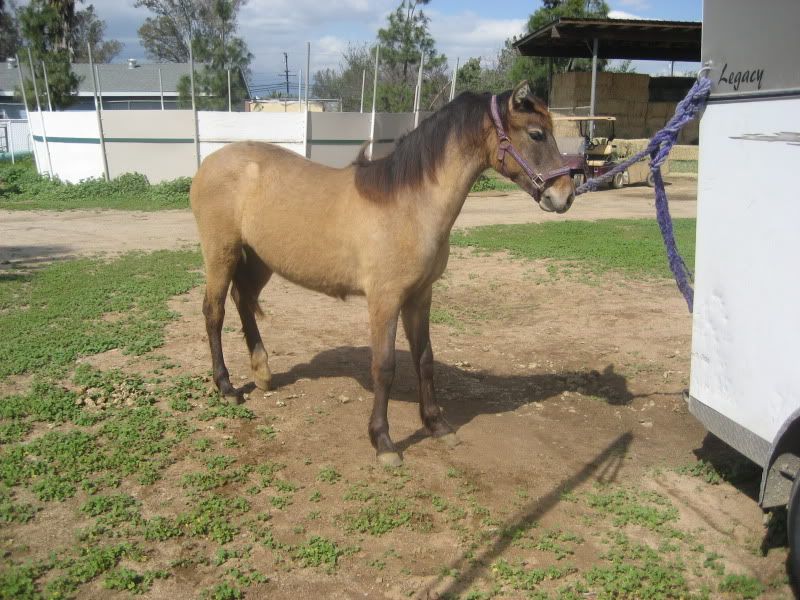 Pictured at almost 3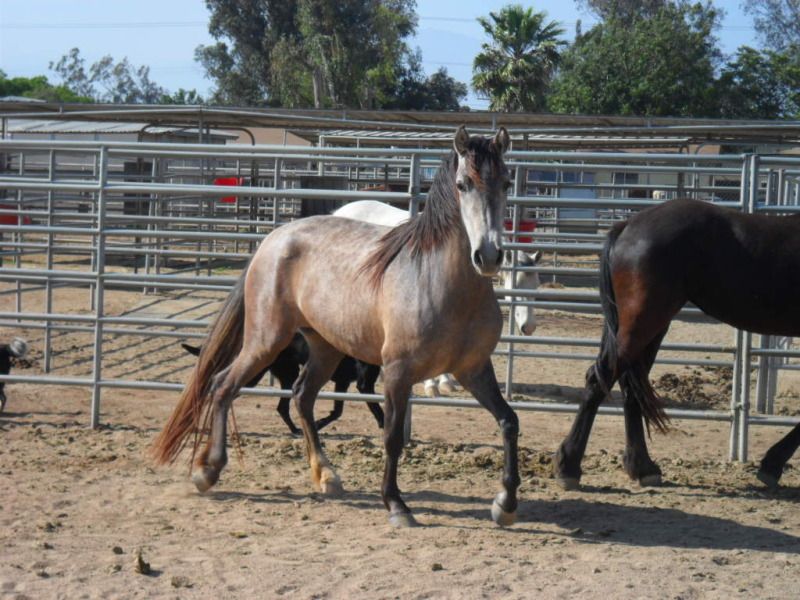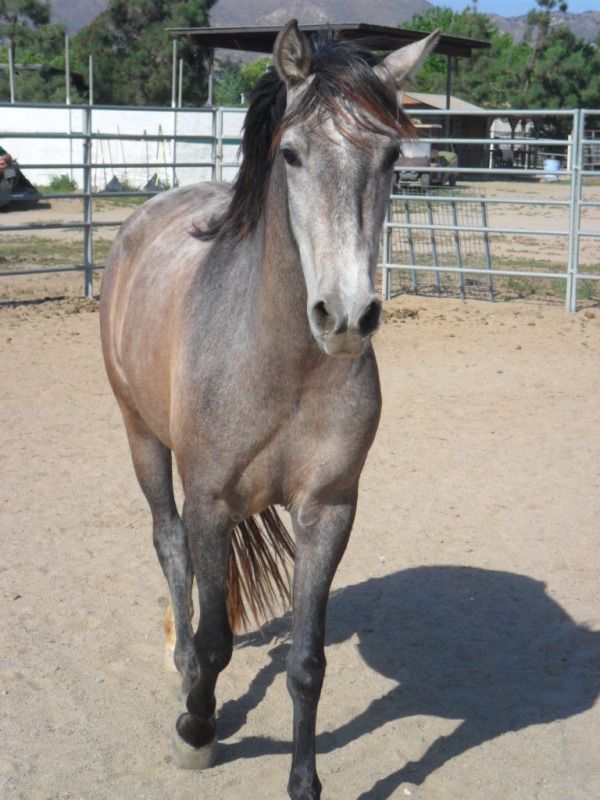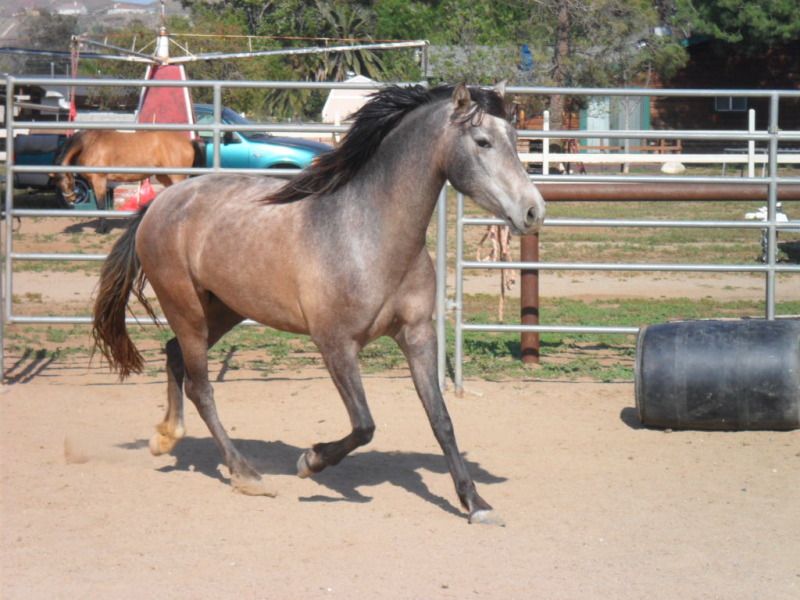 Updated pictures 2014... Milly has turned into quite a little barrel racer!




"CHOCOLIN DE NATALIA"
We are proud to announce we've got another boy! Our beautiful palomino mare has produced yet another big beautiful colt! "Choco" as we call him, was born May 4th, 2009 from our gorgeous palomino broodmare Pal and our proud andalusian stallion CHAGO. At only one day old, the vet gave him a clean bill of health and said he could easily pass for a 1-2 month old already! This colt is going to be big boy! He's got nice straight legs and a beautiful small head. He's a very flashy mover already and will make someone a nice all around horse. His IALHA registration papers have already been submitted and he will be weaned and ready to go around September/October. He's going to be one nice colt!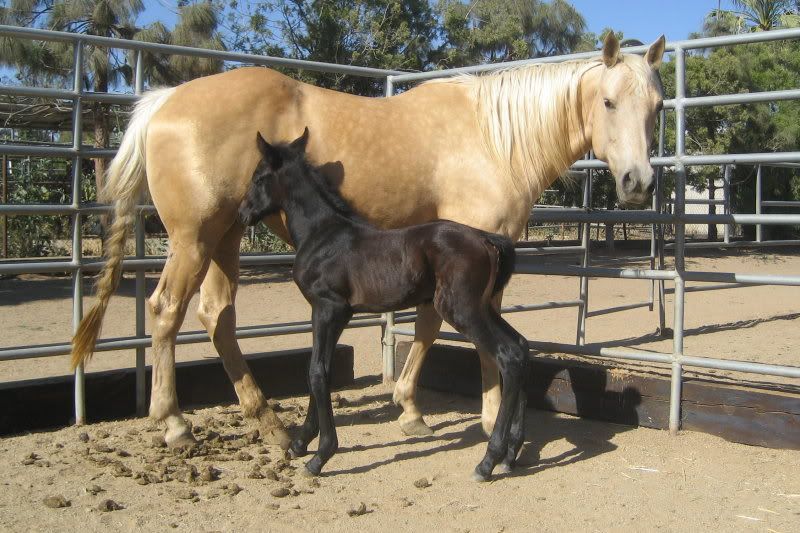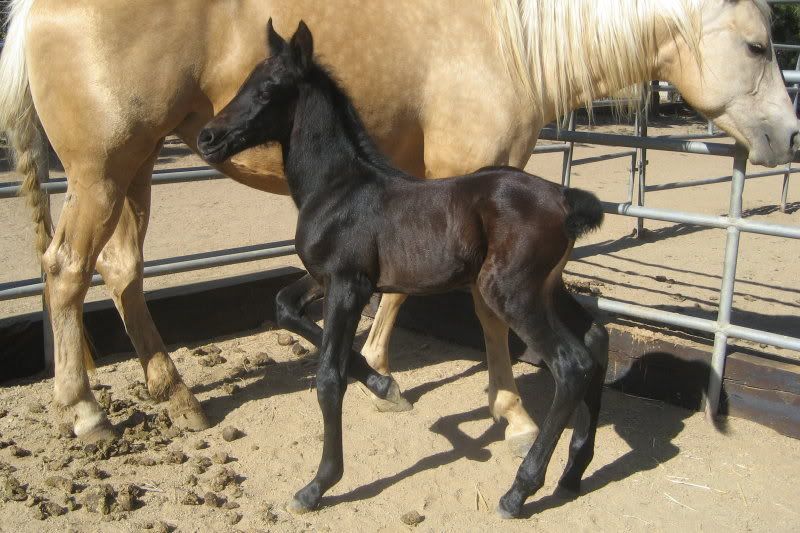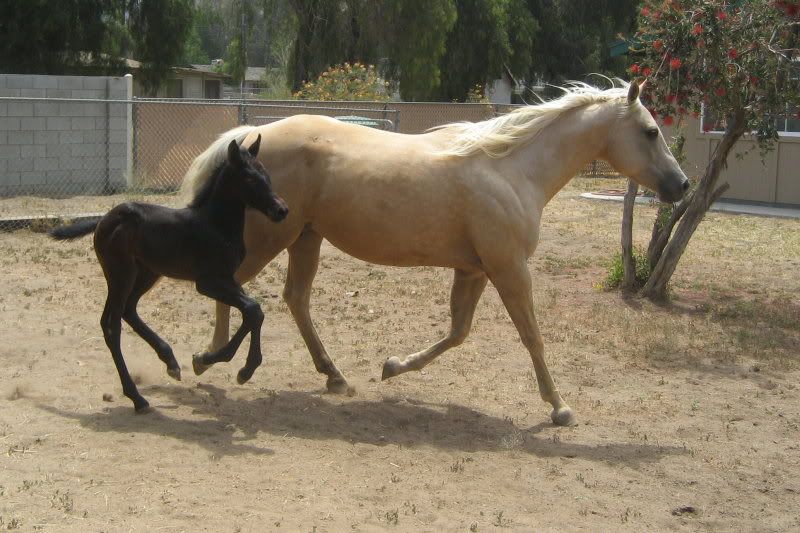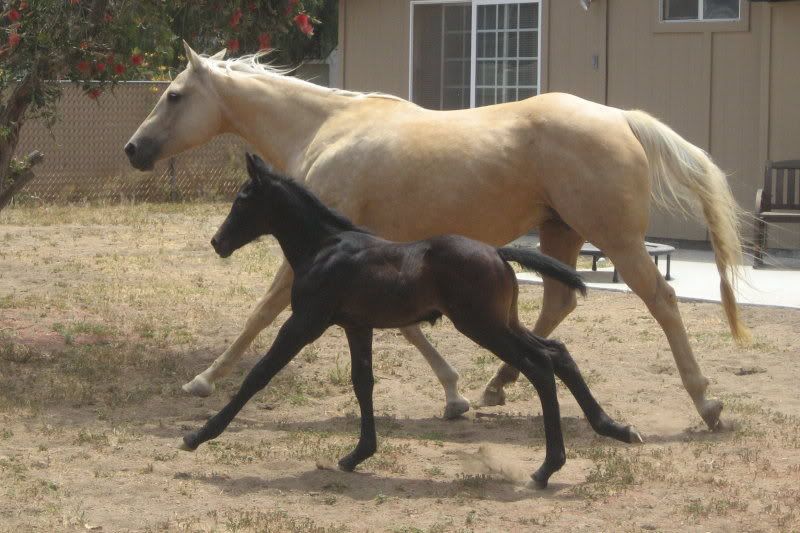 Pictured at 2 months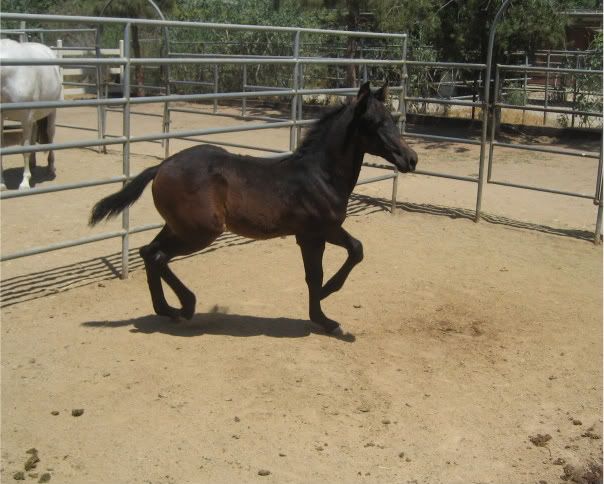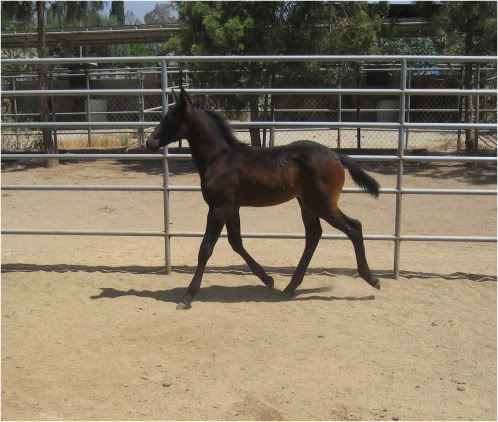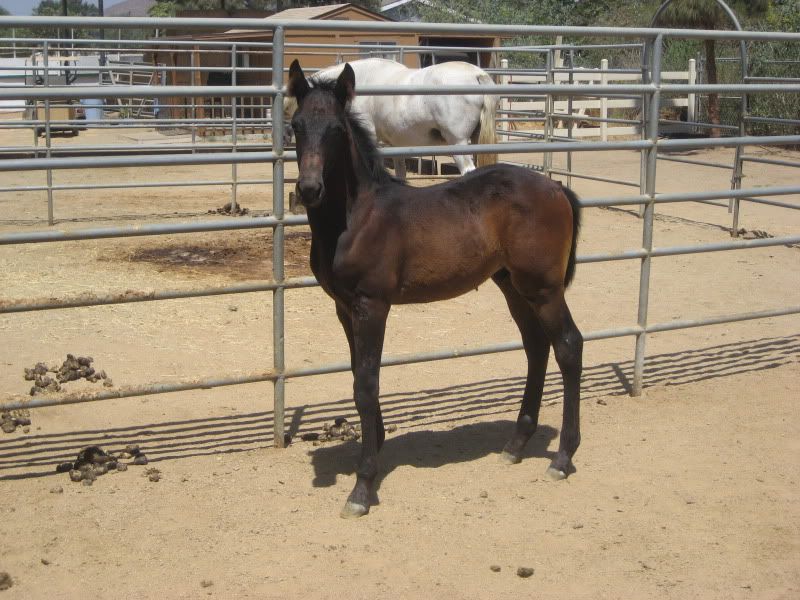 *CONGRATULATIONS TO JUVIE OF ORANGE COUNTY ON THE PURCHASE OF THIS BEAUTIFUL MARE AND FLASHY COLT!*




"
TRAVIESA DE NATALIA
"
We've got another girl! One of our leading broodmares, Tippy, threw us a gorgeous little bay azteca filly. After thoughtful consideration for her name, we have come up with Traviesa.... because she is always getting into everything! "Travi" was born July 7th, 2009. There is a strong chance she will grey out, but it's still too early to tell. She's got three white hairs as a star and that is all! She's got a super cute baby doll head and nice straight legs. She got the clean bill of health from the vet who said she's absolutely perfect, and she is!! She's going to be a super cute filly! Both mom and dad are super quiet and easy going, so there is no doubt that this little one will have the same personality and temperment. This is one nice all around filly!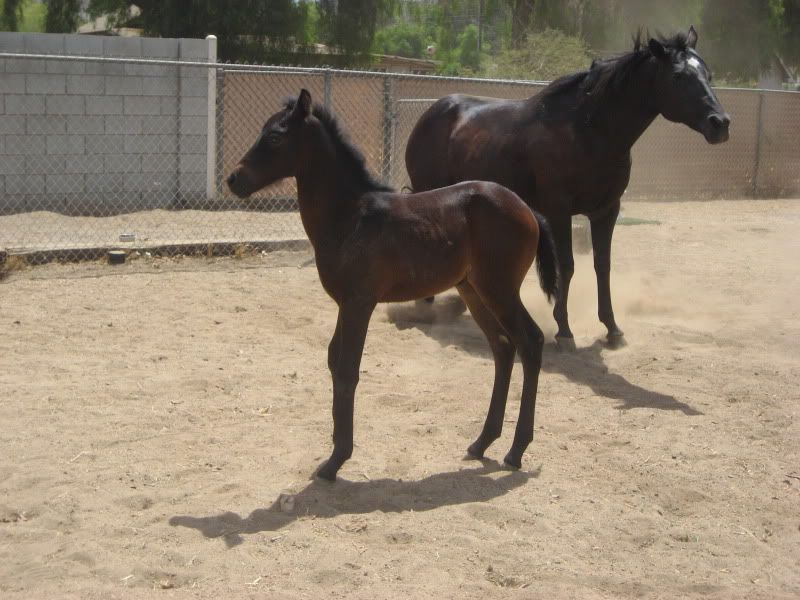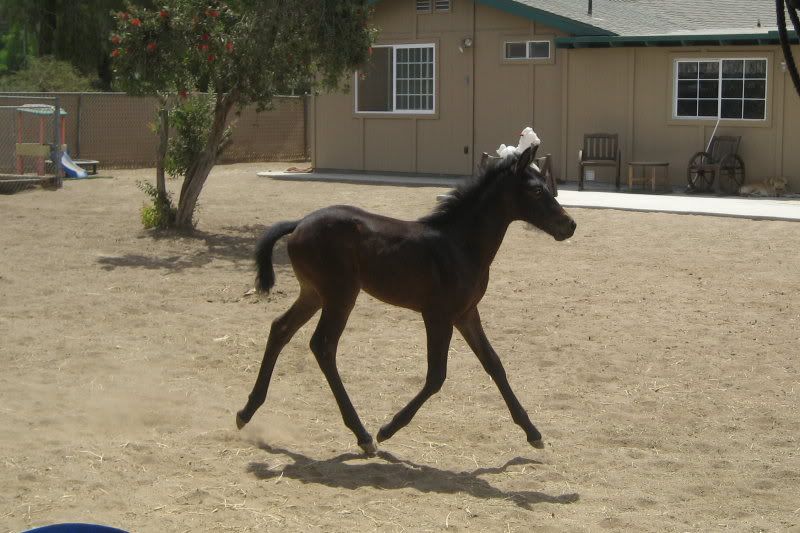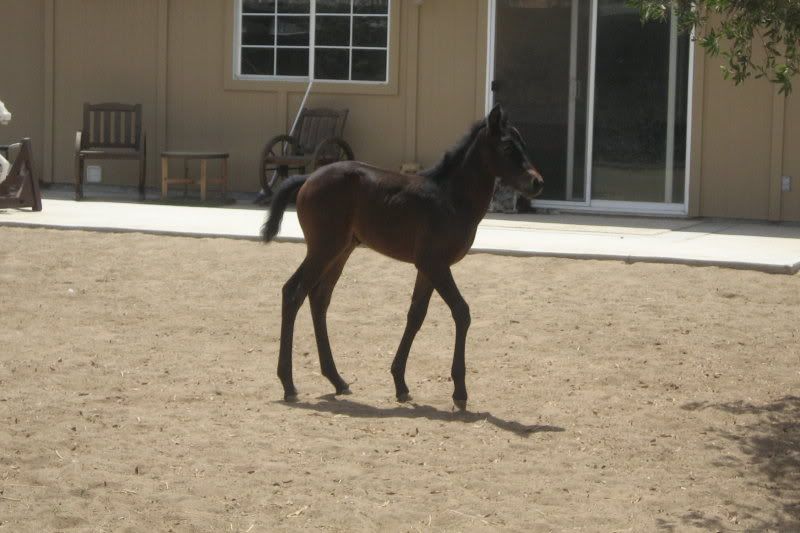 *We've traded this filly. Good luck to Cheryl in Colten. You've got yourself a fine azteca filly!*
"SANTIAGO DE NATALIA"
Our last foal of the year is a beautiful pure spanish Andalusian colt out of our leading purebred mare Annette and our proud Andalusian stallion CHAGO. "Santiago" was born July 10th, 2009. He is super cute with a big star on his head. He's got good conformation and he's already very friendly. I know this guy is going to be a nice all around prospect! He's got his mommy's long legs and his daddy's easy going personality. With that combination.... you can't go wrong! We've got high expectations for this little guy.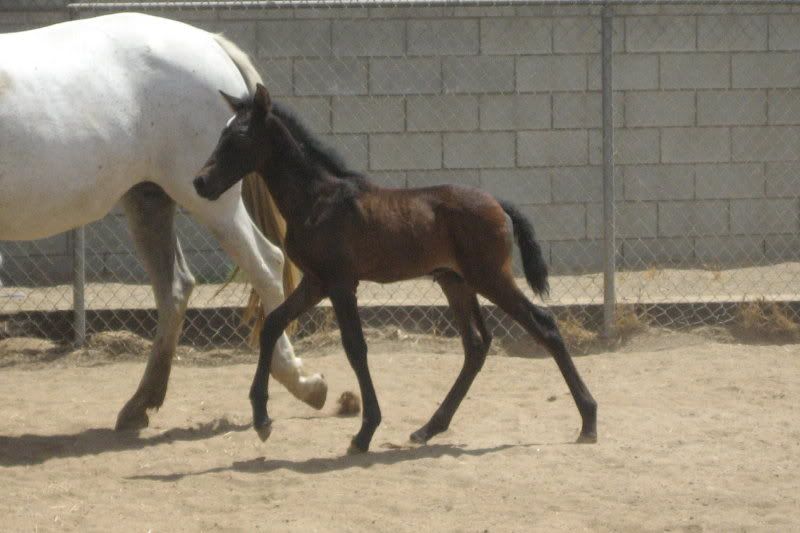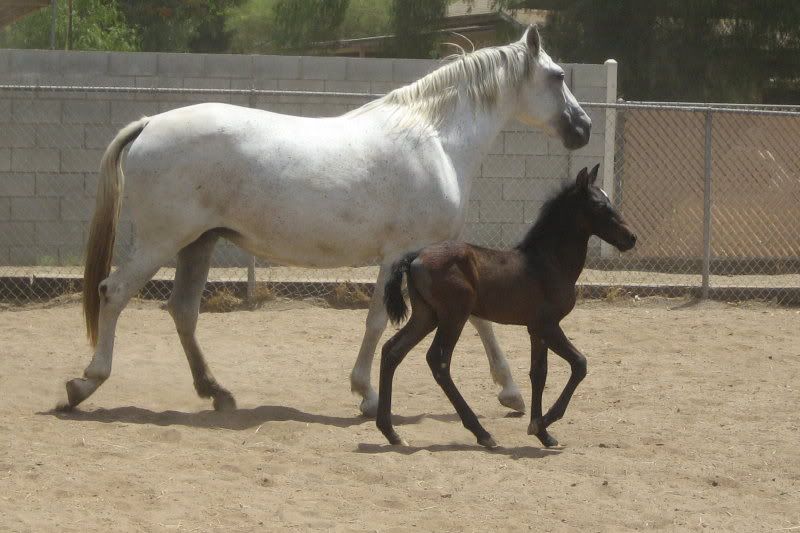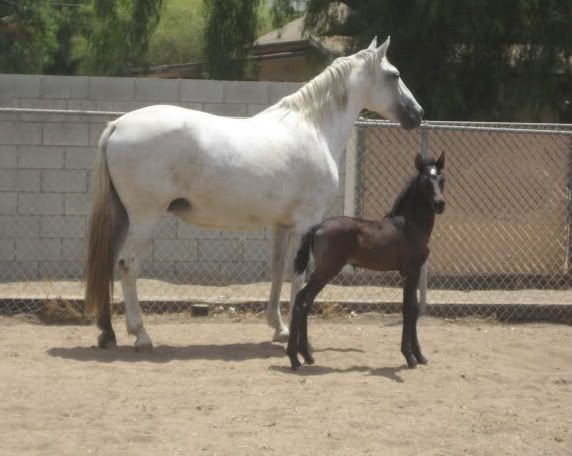 Pictured at 5 months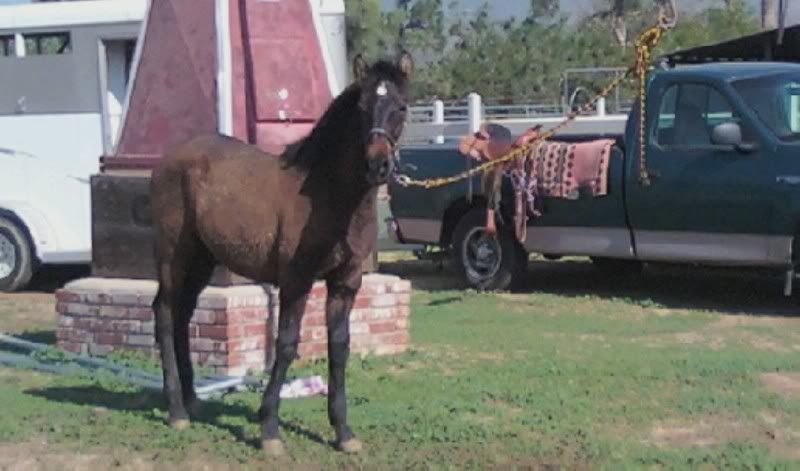 *CONGRATULATIONS TO SABRINA GRISSOM OF NORCO FOR THE PURCHASE OF A HANDSOME COLT! *