Here are some of our own personal horses that either aren't Andalusian broodmares or babies, but are still apart of this ranch and apart of our family.

"SHEBA"

Sheba is a 30 year old half arabian mare. We've owned Sheba for the past 7 years now. She came to us as a rental horse from up in the mountains. She is thee perfect horse for any beginner rider. She's a total sweetheart. She belongs to my mother who has taken her through several years of gymkhana. We've done a little bit of everything with her: obstacle courses, parades, and even the famous hangman event. She really is a fantastic mare and we have been lucky to have her. Sheba is now retired. She has been given to a young lady in Orange Park Acres who is giving walk/trot lessons to little girls. She has found thee perfect home where she is being given constant attention. For being 30 years old, she looks pretty darn good!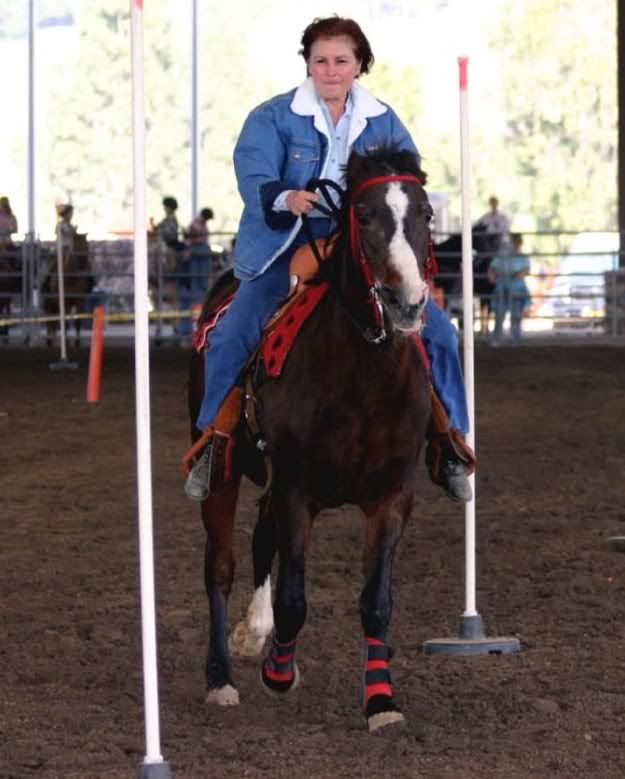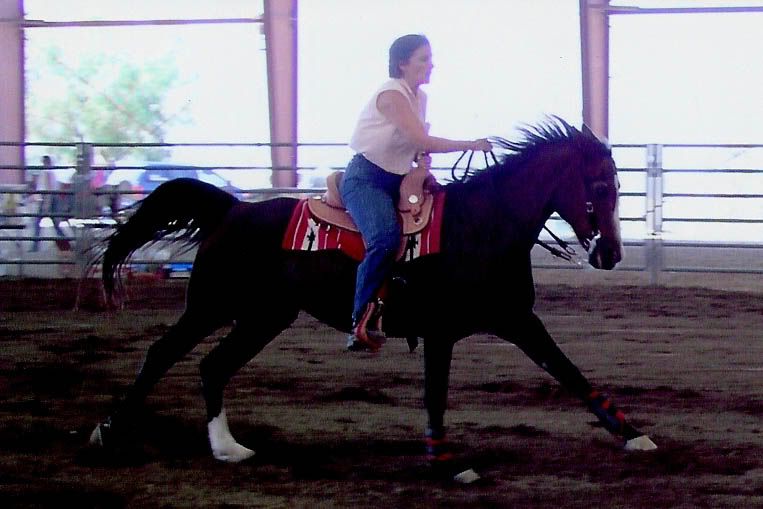 "FREDDY"

Freddy is my mom's 15 year old arabian gelding. He is thee best arabian I have ever seen. There isn't much that gets this guy spooked, and he'll do anything you want him to. He came from a family here in Norco so the street life didn't bother him one bit. He is the perfect horse for my mother because he's little (only 14.2hds) he's smooth (goes right into the canter like my  mom likes) and he neckreins (my mom has to hold on to the horn so she only has one hand) He's everything we look for in a "mom" horse. We are very lucky we came across Freddy! We hope to have many more years with him as he truly is irreplaceable!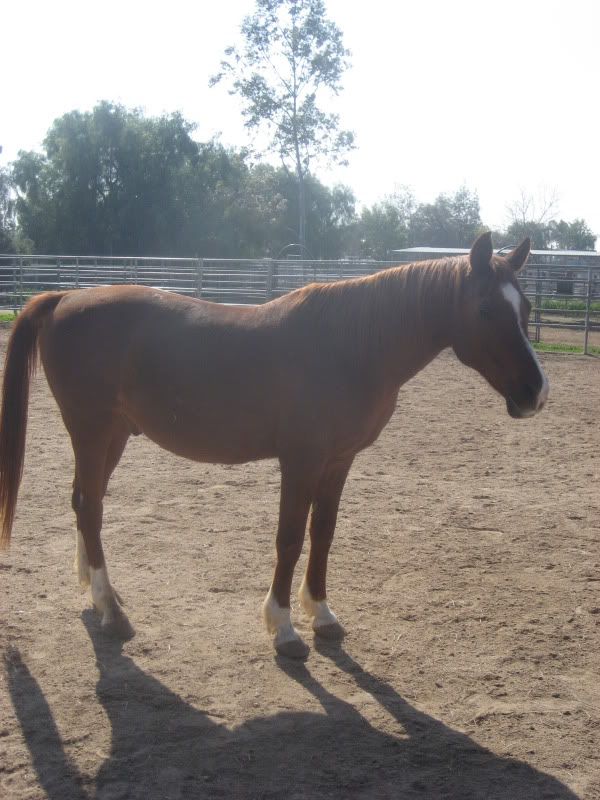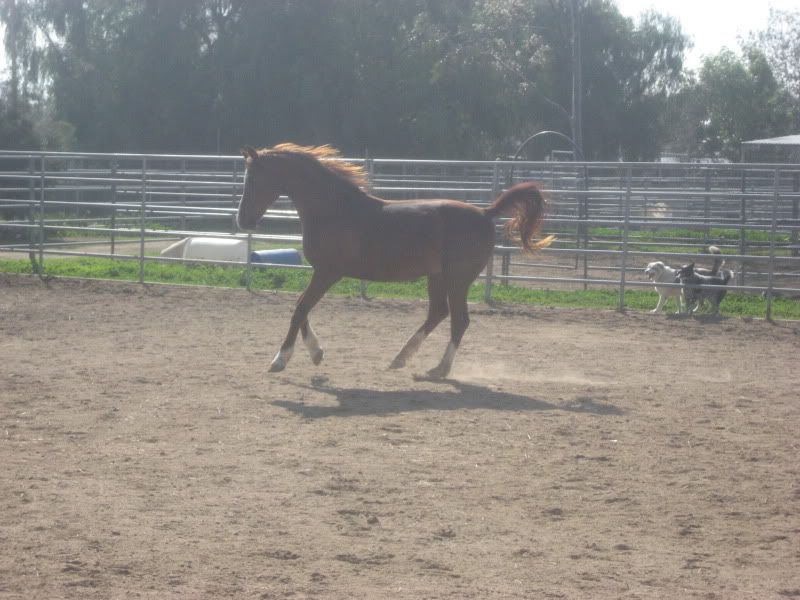 "SIOUX"

Sioux was my very first pony ever. I started taking lessons when I was seven years old on her. She was only four. I bought her when I was nine and kept her for three years and I had to sell her because I had out grown her. Sioux won me many blue ribbons and trophies and made me the rider I am today. Recently I was able to relocate her to check up on her. It truly was meant to be because her new owner was trying to find a home for her.....so a little over ten years later, I end up with Sioux again! She is a little pony, maybe 13hds, but she will be my neice's leadline pony. I am so happy to have her back in my life!